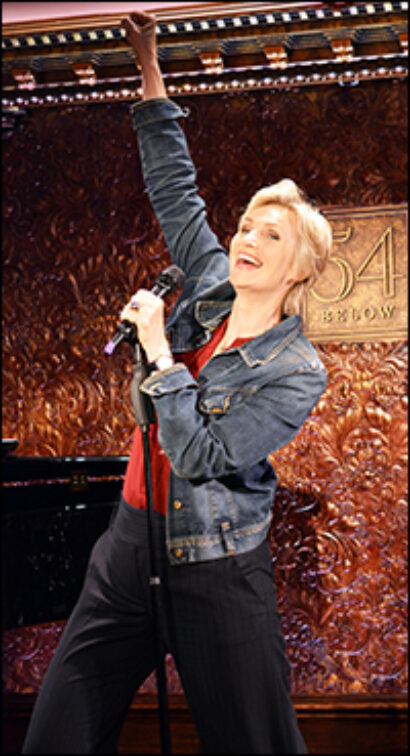 It was a transcendent theater experience! The dancing was outrageously gorgeous, the acting was beautiful, the sets and lighting design magically transported you to a dreamy postwar Paris. The amazing Robert Fairchild's Jerry is sweet and cocky and teeming with joy!
My pal and former "Glee" costar Darren Criss just killed it. Simply killed it. I was awestruck by how powerfully he inhabited this role. There was an outrageousness to his portrayal of Hedwig for sure, but he also found these very tender, vulnerable moments that I never noticed in the show before. I didn't even know they were in there! He was masterful, and I'm so proud of him.
With all the Meshugas surrounding the opening of this show, I didn't know what to expect from my pal Matt Morrison's new Broadway play. It was just a delight! I cried like a baby several times during that show. Matt's portrayal was so sensitive, true and playful. He danced masterfully and has never sounded better!
Christian Borle as the superstar Shakespeare must be seen. Do not miss it. Run, don't walk. Brian d'Arcy James as the hapless Nick Bottom is an absolute delight! It's kind of like one laugh after another so you have to remember to breathe.
Cymbeline
This year's Shakespeare In The Park offering is another home run as far as I'm concerned. The fabulous cast brings the Bard to life. Lily Rabe's Imogen is so raw and honest, and her journey through this story breaks your heart.
I've probably seen the show three times. I love every moment of it. I really enjoy seeing different actors play the various roles. There's always something that I don't remember from the last time that tickles me. The play is so much fun, and the music is just gorgeous. I even love the curtain call.
Beautiful
The first album I ever purchased was Carole King's "Tapestry," so this story of her life was an easy Broadway show choice for me to make! Jessie Mueller brought her own raw and unique voice and presence to her portrayal of Carole King, and she blew me away.
I grew up on the soundtrack and to see it so beautifully performed and produced on a Broadway stage was a real joy. Kelli O'Hara's Anna is passionate and alive yet plays the character's feistiness and stubbornness with a lighter more sensitive touch than I've seen before. I fell deeply in love with this Anna!
The small but mighty Sydney Lucas sparkles and shines! Her Alison tugs at your heartstrings as she sees all, knows all and yet is still a kid.
Josh Gad and Andrew Rannells knocked me out and were such delightful goofs! I saw this show opening weekend way back when, and at the end of that performance no one knew what hit them.
Bertie Carvel's Miss Trunchbull is one of the bravest, most hilarious performances I've ever seen!
The acrobatics, the strength and the physical skills of one Andrea Martin was a heart-pounding spectacle the likes of which I will never forget. She sang good, too.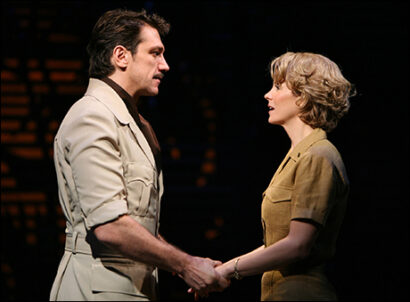 Kelli O'Hara took the softer more subtle route with this performance. With a voice that just reaches into the depths of your soul, she is a gift to musical theater. Especially anything Rodgers and Hammerstein.
Love, Loss and What I Wore
Rosie O'Donnell made each of her stories hilarious and moving. My personal favorite was the monologue about the strange and curious things she would find in her oversized purse. Like discovering tobacco in the bottom of it when she hadn't smoked in 25 years.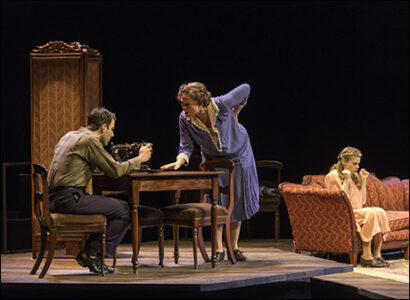 The amazing Cherry Jones is at turns overbearing and bombastic then frighteningly desperate as Amanda. It was a glorious experience to behold and a master class in grounded yet bold acting choices.