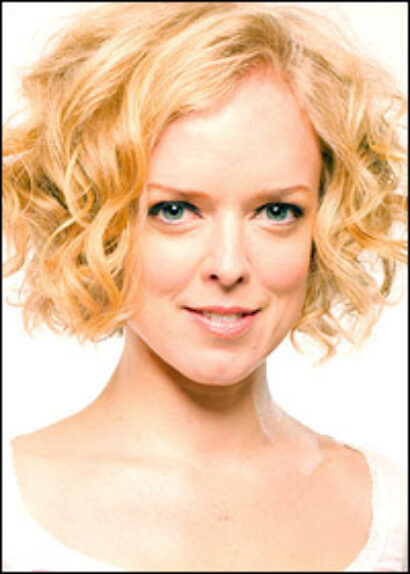 (Clicking on a name bolded in blue will take readers to that actor or show's entry in the Playbill Vault.)
Floyd Collins at Playwrights Horizons
"My friend Jenny Giering was working on the show in some capacity and told me I had to see it, but I couldn't afford to, so she managed to get me an ushering gig. I showed the last person to their seat, sat down, the lights went out, and I don't think I breathed or blinked for the next two-plus hours!!! My mind was officially blown."
Jelly's Last Jam on Broadway
"My friend Robert O'Hara was assisting George Wolfe on the show and got me a free ticket. Spellbinding from the first moment. A masterpiece by a master."
Barbara Cook in concert at Brandeis University, 1986

"The whole reason I'm here."
Peter Pan tour, Boston, MA, 1983
"I already knew the entire score as well as the Mary Martin cast album. This production changed my life."
Once at New York Theatre Workshop
"My boyfriend (director Ethan McSweeny) and I got to see the closing performance at NYTW. I love anything that has to do with Irish music, so I guess I'm the target audience. It was magnificent."
Cherry Jones in The Heiress on Broadway
"When I was a little girl, I used to practice walking down the stairs at the Wang Center smoothly and seamlessly without bobbing my head. When Ms. Jones swooped down those stairs, it took my breath away. She communicated more in that one gesture than most actors do in a whole play!!!"
Pippin revival on Broadway
"I love this show, I grew up on the show, and this revival had huge shoes to fill in my imagination. Diane Paulus' production swept me off my feet. I've never before felt quite that level of exhilaration in a theatre. We screamed with joy after EVERY.SINGLE.NUMBER. Bravo."
Sunday in the Park with George on Broadway (original production)
"I was so obsessed with the cast album that my family took a trip to NYC to see it on Broadway. It was late in the run, and for some reason, Mandy Patinkin stepped back into the show for one performance only: the Sunday matinee that I saw!!"
As Bees in Honey Drown Off-Broadway at The Lucille Lortel
"J. Smith-Cameron: oh. my. god."
Ralph Fiennes' Hamlet on Broadway

"I was temping at the Dodgers and got to go to opening night for free!!! I came out of that performance feeling like I'd just heard a three-hour symphony. My ears were open all the way to my stomach...what music."