This week we spotlight the choices of Tony Award winner Betty Buckley, who just released her latest solo recording, "Betty Buckley: Ah, Men! The Boys of Broadway" (Palmetto Records), and will be seen this winter in London's Charing Cross Theatre production of Jerry Herman's Dear World. Prior to London, however, Buckley will play a return engagement at Feinstein's beginning Oct. 2.
(Clicking on a name bolded in blue will take readers to that actor or show's entry in the Playbill Vault.)
Steve Kazee and Cristin Milioti in Once.
"Cristin Milioti kills me. She's such a gifted young actress. And I love Steve Kazee. I cried a lot in that show. I just wept openly. It was so beautiful! I think it's one of the most beautiful productions I've seen on Broadway. I thought the staging, the set, the lights, the music, the adaptation of the music, the two leads' performances, the whole ensemble -- everything was amazing. And, that number where he stands up and sings and she discovers him in the bar, and the whole team dances, killed me. Just killed me."
Heather Headley in Aida.
"Unbelievable, stratospheric voice. Amazing!"

 
Jennifer Holliday in Dreamgirls.
"That kind of rawness—that kind of passion in the theatre—is what I long to hear in the Musical Theatre."

 
Gwen Verdon and Chita Rivera in the original Chicago.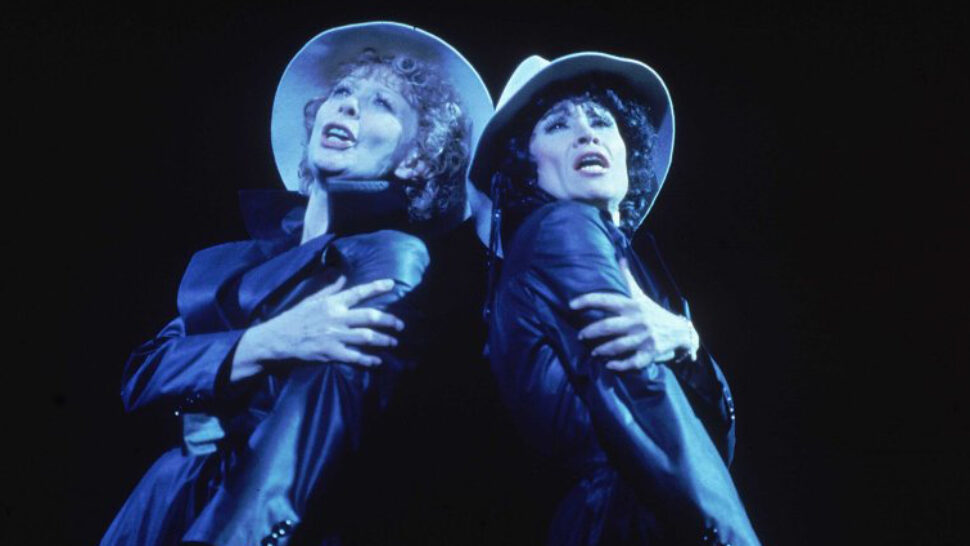 "Divine. Anything Bob Fosse did was amazing, but that show most especially. I loved Gwen Verdon. I've always been a total Gwen Verdon groupie. And, of course, I love Chita Rivera, too."

 
Donna McKechnie.

"Donna McKechnie in the "Turkey Lurkey" number of Promises, Promises was amazing. I watched her every single night for six weeks in the London production from offstage. I just can't get over the way the girl moves. It's just so beautiful, and nobody dances like her. And then, in Company, she did it again! And, of course, when she sang and danced 'The Music & the Mirror' in A Chorus Line, she was sublime. She was Michael Bennett's muse and was awesome, and I was so privileged to get to work with both of them."

 
Len Cariou in Sweeney Todd.

"He was amazing…and then later George Hearn. I loved both of them. But I feel like Len Cariou is a kind of big brother to me because we both studied for years with Paul Gavert. We were both Paul Gavert protégées. And George was splendid as Max in Sunset Blvd."

 
The finale of Spring Awakening.
"…Beautiful. I stood with everybody else and wept."

 
Donna King as Bombalurina in Cats.
"When she sang and danced 'Macavity'—Wow!! Sexiest female dancer ever! I love Donna King! I'm a huge fan!"

 
Tim Scott as Mr. Mistoffelees in Cats.
"The guy was amazing! I mean, when he danced, you just felt joy bubbling up inside your body. It was something that he evoked in an audience that was just glorious. Every time he danced in every rehearsal that I watched him—every dress rehearsal, every performance—he was an absolutely magical guy."

 
Jane Connell in Mame.
"When I was in college I came to New York on vacation, and Mame was the first Broadway show I ever saw before I moved here. I saw the original Lansbury production, and I loved, of course, Angela Lansbury and Bea Arthur. But when Jane sang 'Gooch's Song,' I was just beside myself. I thought she was the coolest, funniest person I'd ever seen."