16 years ago, Broadway got its first (and only, so far) revival of Clark Gesner's You're a Good Man, Charlie Brown. This episodic show based on Charles M. Schulz's iconic comic strip was first produced Off-Broadway in 1967, where it immediately became a hit with audiences. The show played a brief Broadway run in 1971 after which it became a popular selection for schools and regional theatres.
The 1999 revival's creative team was young but destined for Broadway fame; Michael Mayer (of later Spring Awakening and Hedwig and the Angry Inch fame) directed, and Jerry Mitchell (Kinky Boots and Legally Blonde) choreographed. Initially serving as musical supervisor and arranger, composer Andrew Lippa (The Addams Family and Big Fish) ended up completely revamping the sound of the score, arranging it to be more like the Vince Guaraldi-composed jazz tunes that became closely associated with the comic strips after a series of television specials in the 60s and 70s. He also contributed two completely new songs ("My New Philosophy" and "Beethoven Day") and an extensive new middle section in the title number.
With a run of four months and 149 performances, it may have been a short-lived production, but it is also one that is well-remembered largely due to a top notch Tony Award-winning cast, many of whom were then just beginning what would become extraordinary Broadway careers.
Let's take a look back at the 1999 revival cast of You're a Good Man, Charlie Brown — and where they are now.
BD Wong
Linus
BD Wong first rose to prominence for his performance as Song Liling in David Henry Hwang's M. Butterfly — he won the Tony, Drama Desk, Outer Critics Circle, Clarence Derwent and Theatre World awards for his performance. After spending several years mostly working on film and television, he returned to Broadway to play the blanket-loving Linus in Charlie Brown, his first musical role.
After Charlie Brown closed, Broadway lost him again to film and TV work. He portrayed Father Ray Mukada on "Oz," and then moved on to "Law & Order: Special Victims Unit," on which he portrayed Dr. George Huang from 2001 to 2011. He then moved on to the short-lived television drama "Awake," playing Dr. John Lee.
Luckily, he hasn't stayed completely away from the stage. While on hiatus from "Law & Order," he was able to return to Broadway to appear in the 2004 Broadway revival of Pacific Overtures as the Reciter. In 2008, he premiered his one-man many-character show Herringbone. He performed it at Princeton University and the La Jolla Playhouse in 2009. He also starred in the 2014 U.S. premiere of The Orphan of Zhao, adapted by James Fenton. Performed at American Conservatory Theater, the production was a co-production with the La Jolla Playhouse, where Wong was named artist-in-residence in 2015.
Stanley Wayne Mathis
Schroeder
Stanley Wayne Mathis has worked steadily on Broadway since he made his debut in 1990's Oh, Kay! as The Duke. He was the original Jack the Bear in Jelly's Last Jam and also created the role of Banzai the hyena in The Lion King. In Charlie Brown, Mathis portrayed the lovable music nerd Schroeder and got to sing the first of Andrew Lippa's new songs, "Beethoven Day." Mathis then moved on to the 1999 revival of Kiss Me, Kate, where he made quite a splash leading the company in "Too Darn Hot."
More recently, Mathis portrayed Mafala Hatimbi on the first national tour of The Book of Mormon. He returned to Broadway to create the role of Chief Berry in 2012's Nice Work If You Can Get It, which he ultimately left to join the Broadway company of The Book of Mormon. He has also worked as a director, with companies such as the Brazos Valley Troupe in Texas.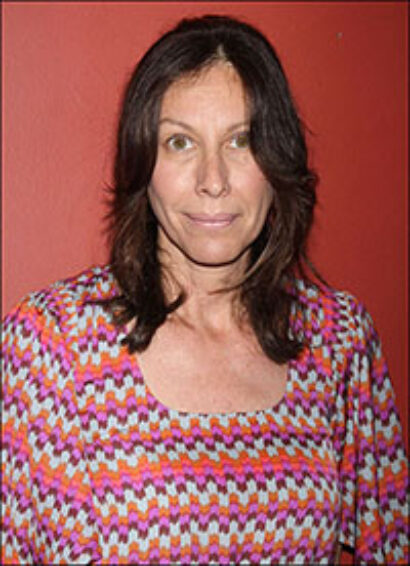 Ilana Levine
Lucy
Before appearing as Lucy in Charlie Brown, Ilana Levine appeared on Broadway as Lala Levy in The Last Night of the Ballyhoo, replacing Cynthia Nixon. After Charlie Brown, Levine appeared as Jessica in 2000's Wrong Mountain.
She has continued to play small roles on film and television, including "Kissing Jessica Stein," "Tanner on Tanner," "Law & Order," "Rescue Me" and "Damages." She hasn't left the stage completely; most recently, she was a replacement cast member in Off-Broadway's My Name is Asher Lev, staying with the production through its completion.
In 2002, Levine married fellow Broadway actor Dominic Fumusa, with whom she has two children. They live in Brooklyn.
Roger Bart
Snoopy After Broadway appearances in Big River and Triumph of Love, Roger Bart truly arrived with his performance as Snoopy in You're a Good Man, Charlie Brown. He won 1999 Featured Actor in a Musical Drama Desk and Tony Awards for his performance and has been well-regarded on Broadway ever since.
Shortly after Charlie Brown, he began a long association with The Producers. He created the role of Roger De Bris' hilarious assistant Carmen Ghia, which he later recreated for the movie adaptation. While playing Carmen Ghia, he was also the standby for Leo Bloom, the part originated by Matthew Broderick. He went on to replace Broderick in the role full time on Broadway for two separate stints.
Like many of his Charlie Brown cast mates, Bart turned his success on Broadway into film and television success. He appeared in "The Stepford Wives," "Desperate Housewives," "30 Rock," "Hostel 2," "Easy to Assemble," "Grimm" and "How I Met Your Mother," to name a few. He will appear in the forthcoming "Trumbo," a film about the 1940s red scare and resulting Hollywood blacklist. His co-stars include Bryan Cranston and Helen Mirren. Bart returned to Broadway in 2007 to create the role of Dr. Frederick Frankenstein in Mel Brooks' Young Frankenstein, a role which earned him a 2008 Outer Critics Circle award nomination. He is now based primarily in California, but has continued to perform on the stage there as his schedule allows. In 2012, he appeared in the Pasadena Playhouse's production of Art. Later that same year, he returned to the role of Carmen Ghia for the Hollywood Bowl's production of The Producers, starring Richard Kind and Jesse Tyler Ferguson.
Kristin Chenoweth
Sally
Kristin Chenoweth is probably the biggest success story to come out of You're a Good Man, Charlie Brown. She'd already made a name for herself with some Off-Broadway appearances and a memorable turn as Precious McGuire in 1997's Steel Pier, but her Tony Award-winning turn in Charlie Brown really put her on the map.
Soon after Charlie Brown completed its run, she played Lily St. Regis in the 1999 television-movie adaptation of Annie. Two years later, she starred in a short-lived semi-autobiographical sitcom called "Kristin." In 2003, she returned to Broadway to create the role of Glinda in Wicked, a role that had been written expressly for her specific talents. She received a 2004 Tony Award nomination, and the success of the show made her a household name in a way she had not been before. She has continued to work successfully in film and television, appearing in "Bewitched," "The West Wing," "Ugly Betty," "Pushing Daisies," "GCB," "Glee," and as a voiceover actor for several animated movies as well.
Chenoweth has also never stayed away from Broadway for too long; in 2006, she starred in Roundabout Theatre Company's revival of The Apple Tree, opposite Brian d'Arcy James and former-fiancée Marc Kudisch. In 2010, she played Fran Kubelik in a revival of Promises, Promises opposite Sean Hayes. She's currently appearing in Rounabout's revival of On the Twentieth Century as Mildred Plotka/Lily Garland, a role originated by her idol Madeline Kahn. She received rave reviews for her performance and a 2015 Best Leading Actress in a Musical Tony Award nomination.
Anthony Rapp
Charlie Brown
When Charlie Brown opened on Broadway, Anthony Rapp was its cast's biggest star. He had worked as a child actor in movies like "Adventures in Babysitting" and "Far from Home," but, most importantly to Broadway fans, he had originated the role of Mark Cohen in Rent just a few seasons earlier. He later recreated his performance for the 2005 movie adaptation.
Following Charlie Brown, he appeared regionally in the title role of Hedwig and the Angry Inch and toured as Seymour in Little Shop of Horrors. In initial readings of what would later become Next to Normal, he played the role of Dr. Madden and continued with the development of the production through 2007.
In 2006, he released a memoir entitled "Without You: A Memoir of Love, Loss, and the Musical Rent." The book was a success with critics and readers alike, and it remains in print today. In 2010, he adapted the work into a one-man show that successfully played the New York Musical Theatre Festival. The show later played Boston, Edinburgh, London, Toronto and California. A live album was recorded during an engagement at the Menier Chocolate Factory in London, which was released in 2012.
Most recently, Rapp re-teamed with Next to Normal-composer Tom Kitt, creating the role of Lucas in last season's If/Then. The show reunited him with one of his original Rent costars, Idina Menzel.
(Logan Culwell is a musical theatre historian, Playbill's manager of research and curator of Playbill Vault. Please visit LoganCulwell.com.)