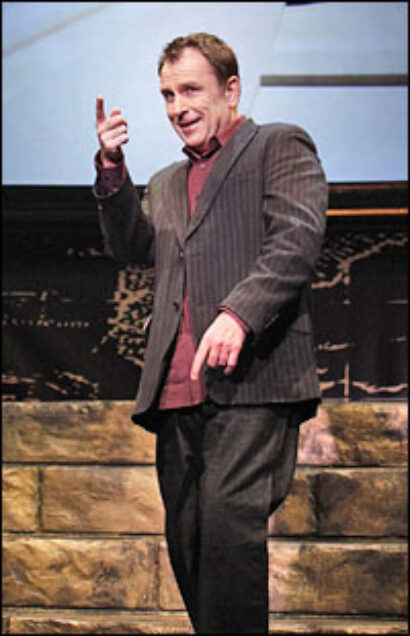 Colin Quinn Unconstitutional is presented by Brillstein Entertainment Partners and Mike Lavoie in association with Barrow Street Theatre. Directed by Rebecca A. Trent, Unconstitutional is also produced by Brian Stern, with set design by James Fauvell, costume design by Alexis Forte and lighting design by Sarah Lurie.
"On May 25th, 1787, fifty-five delegates in wigs and tights sat down to create a country from scratch," press notes state. "In 2013, Colin Quinn offers his unique comedic perspective on our national character. From predator drones to the Kardashians, he pulls no punches in asking if this is what the founding fathers planned."
Quinn began his career in comedy clubs and has been seen on television in "Remote Control," "Saturday Night Live" and "Tough Crowd With Colin Quinn." His film work includes "A Night at the Roxbury," "Comedian" and "Grown Ups."
Quinn's one-man show Sanctifying Grace began Off-Broadway and transferred to Broadway as Colin Quinn-An Irish Wake in 1998. His one-man show Colin Quinn Long Story Short, which played Broadway in 2010, received a Drama Desk nomination as well as an Emmy Award for the HBO broadcast of the play.
"It's always been my dream to collaborate with James Madison and Alexander Hamilton," Quinn said in a statement. "Finally. The time is now."
More information can be found at ColinQuinnUnconstitutional.com.