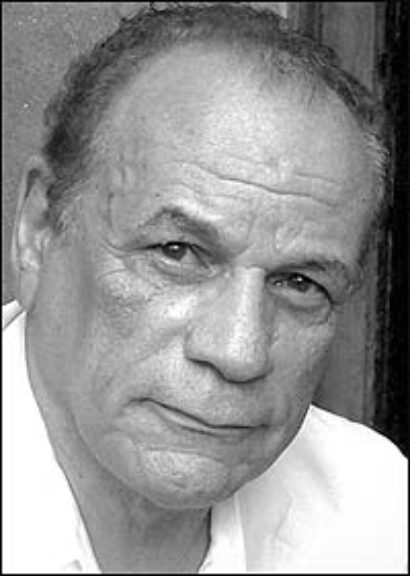 Mr. Argo's stage credits include Clean by Edwin Sanchez and The Dog Problem by David Rabe (both for the Atlantic Theater Company), Breaking Legs (at the Promenade) and Eduardo Machado's Floating Islands at the Mark Taper Forum. He was part of the Anna cast at McCarter Theatre, prior to the Broadway run. In the Pulitzer Prize-winning play, the craggy-faced character actor played the owner of a cigar factory, who almost gambles away the company in the opening scenes.
In 1981, at Broadway's Princess Theatre, he appeared in a trio of comedies by Eddie Lawrence under the umbrella title, Animals. The plays included The Beautiful Mariposa, Louie and the Elephant and Sort of an Adventure.
Mr. Argo's birthname was Victor Jiménez, according to the Internet Broadway Database.
His film credits include "Taxi Driver," "The Last Temptation of Christ," "King of New York," "Household Saints," "Smoke," "Don't Say a Word," "Lulu on the Bridge," "Queenie in Love," "Ghost Dog" and the upcoming "Dirt." He worked often for diretors Martin Scorcese and Abel Ferrera.
Victor Argo was born Nov. 5, 1934, in New York City. His parents, Maria L. Jimenez Rosario and Victor Jimenez, were born in Quebradillas, Puerto Rico.
Mr. Argo was also a guitar player and songwriter. A devotee of country music, he traveled to Nashville in the 1960s, where he recorded and released a single, "Dime a Dozen." He continued to compose music throughout his life, and often sang in his films, as in "Blue in the Face."