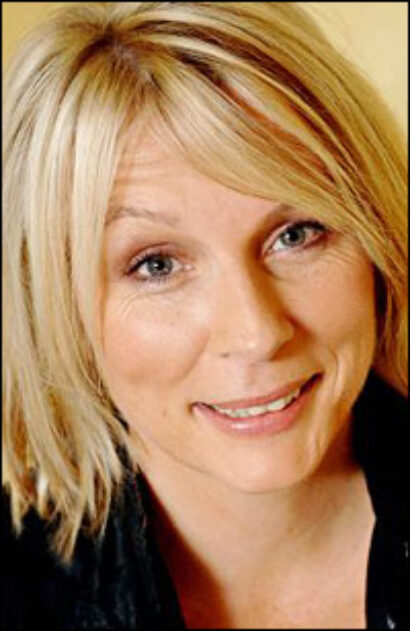 Produced by Judy Craymer, who produced the worldwide stage success of Mamma Mia! and its subsequent film version, it is directed by Paul Garrington.
Saunders, best known for her TV work as co-creator and co-star of TV's "Absolutely Fabulous" and "French & Saunders," has written the story of a "beautiful, talented girl and her best friends who get swept up in the obsession of today's TV celebrity culture. As she follows her dream, the musical charts her journey into the world of overnight fame and its impact on her relationships with her mother and the friends she thought she'd have forever. From London to Spain and back again, as they confront the bitter reality of fame and as the world judges her, she and her mother learn to empower themselves and be who they really want to be."
In a press statement, Craymer has commented, "Jennifer Saunders is a comedy goddess and a brilliant collaborator. I feel incredibly fortunate that she agreed to write this story, her first West End musical. With her razor-sharp, witty insight she completely captures relationships, she gets the theatricality and comedy of the TV talent show and chaos that ensues for family and friends. She understands the anxieties in women, the fear of judgment and trepidation that one day they get to a certain age and become invisible. Her story embraces all generations."
The Spice Girls had nine Number One singles and have sold over 75 million albums worldwide. Craymer added, "I'm so thrilled the Spice Girls themselves have shown me so much encouragement and support. This is not a tribute show but the positivity, energy, humor, excitement and friendships that encapsulated the Spice Girls and their songs have inspired the whole creative team, and infuse Viva Forever."
Director Paul Garrington has been responsible for re-staging numerous productions of Mamma Mia! around the world, including most recently in China, and has also worked on Andrew Lloyd Webber's Whistle Down the Wind, The Pet Shop Boys' Closer to Heaven, Dirty Dancing and Picasso's Women. The creative team also includes music orchestrator and arranger Martin Koch, who has also worked on Mamma Mia! He is currently performing the role of music supervisor for all four of the London 2012 Olympic and Paralympic opening and closing ceremonies. Other Mamma Mia! creatives who are reunited here include sound designer Bobby Aitken and lighting designer Howard Harrison.
New members of the team are Lynne Page as choreographer, who was responsible for the choreography for the last Tony Award-winning revival of La Cage Aux Folles that transferred to Broadway from London, and designer Peter McKintosh, who won an Olivier Award this year for his Crazy for You costumes and whose other credits include The 39 Steps in the West End that subsequently transferred to Broadway.
Viva Forever! is produced by Judy Craymer in association with the Spice Girls, Simon Fuller and Universal Music.
To book tickets, which are now onsale through June 1, 2013, contact the box office on 0844 871 3055, or visit www.VivaForeverTheMusical.com for more details.