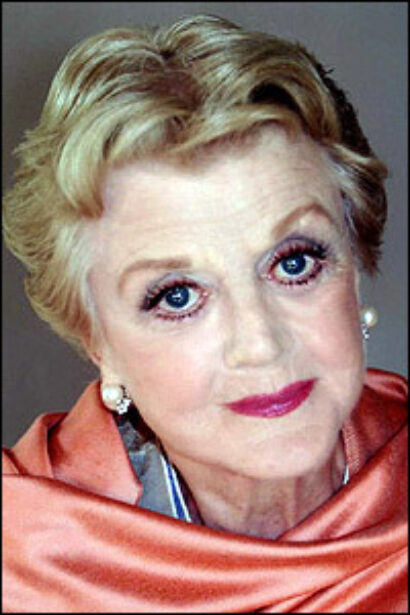 Five-time Tony Award winner Angela Lansbury has had an illustrious career in Hollywood, garnering three Academy Award nominations (in addition to the Lifetime Achievement Oscar she's about to receive March 2) as well as a landmark 12-season run as the iconic Jessica Fletcher on TV's "Murder She Wrote," but there can be no question Lansbury's heart belongs to Broadway, or perhaps more to the point, Broadway's heart belongs to Lansbury.
Although she sang in a few of her early-career movies, Lansbury was not widely known as a singer prior to her 1964 Broadway musical debut in Stephen Sondheim and Arthur Laurents's cult flop, Anyone Can Whistle. Thus began a string of Broadway performances whose legacy will thrive on record for years and years to come.
Click through to see my selections of the essential Angela Lansbury on disc.
Mame — Original Broadway Cast Recording
The only word that can describe Angela Lansbury's game-changing performance in Mame is triumphant. While her work in Anyone Can Whistle was stellar, the show's short run failed to establish her as the first-rate musical comedy star she so richly is. The juggernaut smash Mame then did the trick. Though Rosalind Russell had already laid claim to the character via the play and movie "Auntie Mame" and Lucille Ball starred in the movie of the musical, the legend of Lansbury's grand slam and her cast album at the very heart of musical theatre's core curriculum ensure that the Lansbury portrayal is the definitive Mame for the ages. Lansbury's vivacious "It's Today" and open-hearted, open-gutted "If He Walked Into My Life" showcase all the bombast and warmth one could ever want in a rich, full belt voice that's theatrical and exciting without sacrificing any conversational realness or sense of character. It's an exemplary performance and part of the reason Mame is seemingly impossible to revive.
Dear World — Original Broadway Cast Recording
On the heels of the mammoth success of Mame (and indeed while Mame and his previous smash, Hello, Dolly!, were still running) Jerry Herman understandably chose Angela Lansbury once again to star in his new musical, Dear World, based on Jean Giraudoux's The Madwoman of Chaillot. Much has been proffered to explain the quick demise of Dear World, but there can be no doubt that Angela Lansbury's singing — at the vocal peak of her career — was one of the show's chief assets. The cast album offers a myriad of treasures including Lansbury's fervently compassionate opening, "Each Tomorrow Morning," the Brel-ian showstopper, "I Don't Want To Know" and my single favorite Angela Lansbury recording, her ardent, thrilling rendition of the resounding "Kiss Her Now."
Prettybelle — Original Cast Recording
Unfortunately, yet another disaster awaited Angela Lansbury, when she starred in Jule Styne and Bob Merrill's 1971 Prettybelle, which never even made it to Broadway, closing out of town in Boston. Luckily for posterity, Lansbury and members of the original cast reunited in 1982 to record a cast album preserving Lansbury, still in top vocal form, rip-roaring through this eclectic, idiosyncratic score. If even Grandmother Laureate Lansbury can't make material like "I Never Did Imagine" (about how rape can be beneficial!) work, she scores with the lovely "To A Small Degree" and "I'm In A Tree," comedy numbers like "When I'm Drunk, I'm Beautiful" and the rare chance to hear veteran Jule Styne working in a 1970s mold as in my favorite Prettybelle track, "How Could I Know?" Yes, I enjoy that 1970s showbizzy vibe, and I lament the fact that Angela Lansbury never starred in a schmaltzy, over-produced television variety special. In some ways, the original cast album of Prettybelle offers a taste of what that might have sounded like.
Gypsy — Original London Cast Recording
To some, it may seem odd that Gypsy would rank even as low as #5 (beneath Prettybelle, of all things!) on my list of essential Angela Lansbury recordings. Missing out on Lansbury's Tony Award-winning turn is one of my great regrets in life and I have no doubt the experience would have changed my life. Still, for me, strictly speaking of recordings, it's hard to hear Lansbury's top-notch renditions of the songs from Gypsy without comparing them unfavorably to the recordings featuring Ethel Merman, Patti LuPone, Bernadette Peters and Bette Midler, all more straight-up singers, even when not acting (i.e. they do concerts), as opposed to Lansbury, an actor who sings. That said, no Rose on record finds as much wit and variety in Sondheim's lyrics and this album is joyfully indispensable. To dream about what it would have been like to actually see the performance, one can find only tantalizing glimpses.
Sweeney Todd — Original Broadway Cast Recording
Yet another Lansbury Tony-winning triumph relegated oddly far down the list is Stephen Sondheim and Hugh Wheeler's 1979 masterpiece, Sweeney Todd — like Gypsy, one of the best musicals ever written. In this case, it places below a couple of flops because Angela Lansbury's inspired, gold standard Mrs. Lovett is such a fabulously extreme characterization; it's not like listening to Angela Lansbury sing. Nonetheless, this is one of the great Broadway performances of all time and it's an enormous pleasure to hear Lansbury's electrifying relishing of this stunning score. Her handling of the challenging music and intricate lyrics is nothing short of brilliant.
Anyone Can Whistle — Original Broadway Cast Recording
All this Angela Lansbury musical stardom was made possible by her performance in the innovative, if unsuccessful, Anyone Can Whistle, and in her first attempt at the form, Lansbury proved she was game to the task. While her character, Mayoress Cora Hoover Hooper, was without the soaring ballads, Lansbury got to demonstrate style and power stopping the show with both "Me and My Town" and "A Parade in Town." It's one thing to be an actor who can sing, but Lansbury's deft panache makes this album a hearty entertainment on its own.
Movie Soundtracks
In light of her enormous success in stage musicals, Angela Lansbury has also been given a handful of major roles in more relatively recent (and musical theatre-related) movie musicals. "Bedknobs and Broomsticks" is a sort of "Mary Poppins" clone of the same era (also with songs by the Sherman Brothers), and Lansbury's soundtrack performances are indelible, "The Age Of Not Believing" in particular showcasing the warmth and clarity in her voice. Similarly, nothing can really supplant Lansbury's classic rendition of the title song in Disney's genre-defining "Beauty and the Beast." She's a treasure as the voice of Mrs. Potts on the rest of the album too (and, of course, in the film). Finally, the 1996 TV musical, "Mrs. Santa Claus" offered an unexpected boon in a entire original Jerry Herman score written for Angela Lansbury. Her rendition of the title song is especially memorable.
(Ben Rimalower is the author and original star of the critically acclaimed Patti Issues. Read Playbill.com's coverage of the solo show here. Visit him at benrimalower.com and follow @benrimalower on Twitter.)