Every so often, a show comes along and achieves the rare feat of pushing the form forward. Pulitzer Prize–winning plays like Paula Vogel's How I Learned to Drive and Edward Albee's Three Tall Women, or a musical like Robert Lopez, Jeff Marx, and Jeff Whitty's Tony-winning Avenue Q. What do these works have in common? Undeniably bold artists, to be sure. But they also premiered at The Vineyard, New York's long-running home for adventurous theatre.
"I think our mission is still very much to take creative risks and to empower artists," says Artistic Director Sarah Stern, who joined Artistic Director Douglas Aibel at the helm in 2011. "We've always been attracted to writers whose work is deeply felt and who have a voice that sounds like no one else's," says Aibel. "We're devoted to beautiful, insightful, and original writing. That's at the center of it."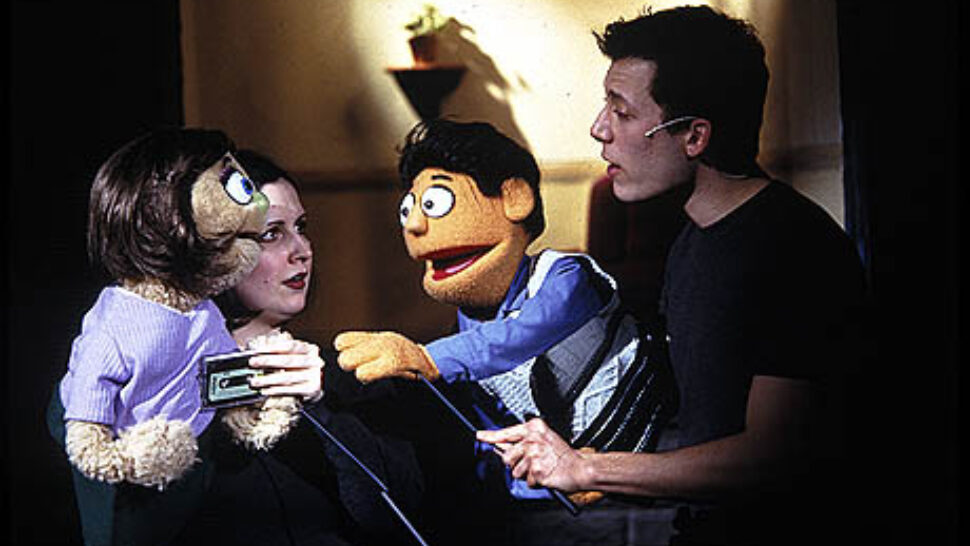 For both Stern and Aibel, running The Vineyard isn't simply about selecting and producing bold new works; it means supporting and pushing the artists so that they have every opportunity to fully realize their visions. Both artistic directors tailor the development process to each creative team's needs—whether that is through several readings, hands-on dramaturgical support, or a lab production.
"We choose shows that we feel passionately about and we bring a great deal of care," says Stern. "We're very involved and in the trenches with our playwrights and creative teams."
It's a testament to their dedication that artists continue to return. Renowned theatre-makers like Vogel, John Kander, Colman Domingo, and Nicky Silver have chosen The Vineyard—more than once—as the ideal place to work on dangerous new material.
Stern and Aibel's support extends to nurturing early career artists too, notably through the annual Paula Vogel Playwriting Award and biennial Susan Stroman Directing Award, both of which provide resources and recognition at a critical moment. Works developed through these residencies often end up on The Vineyard's mainstage: Tarell Alvin McCraney's Wig Out!, Branden Jacobs-Jenkins' Gloria, and Rajiv Joseph's The North Pool were all born of the Paula Vogel residency. The most recent winner, Jeremy O. Harris, will see the world premiere of his play "Daddy" produced by The Vineyard this month in a co-production with The New Group.
A multi-generational approach is at the core of The Vineyard's mission, a commitment to creating a diverse community where artists at all stages of their careers can grow and challenge one another. "My spirit has always been collaborative," says Aibel. "My dream when we started this theatre was to create a home where an emerging playwright who'd never been produced professionally and a distinguished veteran could both create and collaborate and take chances here."