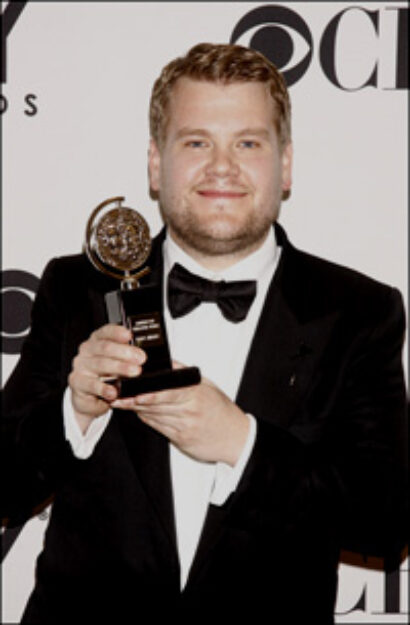 Corden, who won the 2012 Tony for his comedic performance as Francis Henshall in One Man, Two Guvnors, would star as Pseudolus. The role garnered Tony Awards for its three predecessors, Zero Mostel in 1963, Phil Silvers in 1972 and Nathan Lane in 1996.
Furman, Furman and Azenberg plan to produce the revival and are also in talks with Alex Timbers, a two-time Tony Award nominee who is currently represented on Broadway with Rocky, to direct.
Negotiations are underway for performances to start in spring 2015, but no additional details, including a home for the production, have been announced.
On behalf of the producers, spokesman Chris Boneau said, "The producers, Roy Furman, Jill Furman and Emanuel Azenberg are in negotiations to bring a revival of A Funny Thing Happened on the Way to the Forum to Broadway next spring starring James Corden and directed by Alex Timbers. At this point, nothing can be confirmed."
A Funny Thing Happened on the Way to the Forum features music and lyrics by Stephen Sondheim and a book by Burt Shevelove and Larry Gelbart. The original production received six 1963 Tony Awards: for Best Actor in a Musical (Mostel), Best Author of a Musical (Shevelove and Gelbart), Best Direction of a Musical (George Abbott), Best Featured Actor in a Musical (David Burns), Best Producer of a Musical (Harold Prince) and Best Musical.
The 1966 film also starred Mostel.