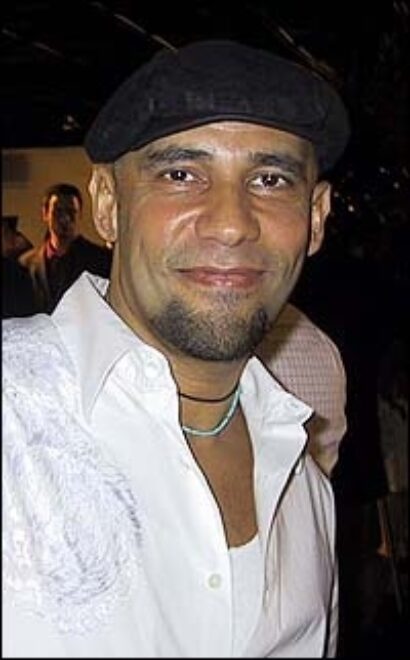 A Picasso was recently seen at Coconut Grove Playhouse in a staging directed by John Tillinger, who is expected to repeat his duties at MTC's Off-Broadway space at City Center this fall.
In the Sunshine State, Lucie Arnaz played a Nazi interrogator to Peter Michael Goetz's Pablo Picasso in the Paris-set fictive drama.
The play is about a mysterious woman named Miss Fischer, who has been hired by the Gestapo to interrogate Picasso. During the German occupation of Paris, Miss Fischer asks Picasso about the authenticity of three paintings left behind by people fleeing the regime. "Sex and power collide in this suspense-filled drama, which, while fictional, is nevertheless a graphic and revealing portrait of the most influential and controversial artist of the 20th century," according to the Coconut Grove announcement.
A Picasso received the Barrymore Award for Excellence in Theatre for Outstanding New Play 2003 from the Theatre Alliance of Greater Philadelphia. It premiered at The Philadelphia Theatre Company.
Jeffrey Hatcher's works include Compleat Female Stage Beauty, Three Viewings, Scotland Road, Neddy, Fellow Travelers, Sockdology and the recent Off Broadway production of Tuesdays with Morrie. He penned the libretto for Broadway's Never Gonna Dance. Director Tillinger received Tony Award nominations for his work as a director on Inherit the Wind, The Price and Loot, for which he also received the Outer Critics Circle Award. Other Broadway credits include recent productions of Judgment at Nuremburg, Night Must Fall with Matthew Broderick, Getting and Spending and The Sunshine Boys.
Designers in Miami were Derek McLane (sets), Ellis Tillman (costumes) and Steve Shapiro (lighting) and Lane Starratt (sound).
Playwright Cruz won the Pulitzer Prize for Anna in the Tropics. His Beauty of the Father (expected at MTC in spring 2005) had its world premiere earlier this year at Seattle Repertory Theatre in a co-production with The New Theatre in Coral Gables, FL (where Anna in the Tropics played before regional and Broadway outings). Seattle Rep artistic director Sharon Ott staged the play.
Cuban-born Cruz sets his new work in Spain where an artist reunites with his daughter after a long separation with her mother. An earthy Spanish woman, a handsome young Moroccan, and the spirit of Federico García Lorca also serve as characters in the new work. The play was developed from staged readings as part of Seattle Rep's Hot Type festival in 2003.
Playwright Cruz has penned the plays Two Sisters and a Piano, A Park in Our House, Night Train to Bolina, A Bicycle Country, Dancing on Her Knees and The Museum of Dreams.
As previously reported, other plays expected or announced in the 2004-05 MTC season include Donald Margulies' Brooklyn Boy (February at Broadway's Biltmore) and Craig Lucas' Reckless (October at Broadway's Biltmore), and John Patrick Shanley's Doubt (Off-Broadway in November at City Center). Other titles are expected to be announced for a season of seven works. An official season announcement is expected soon.
Visit www.manhattantheatreclub.com.