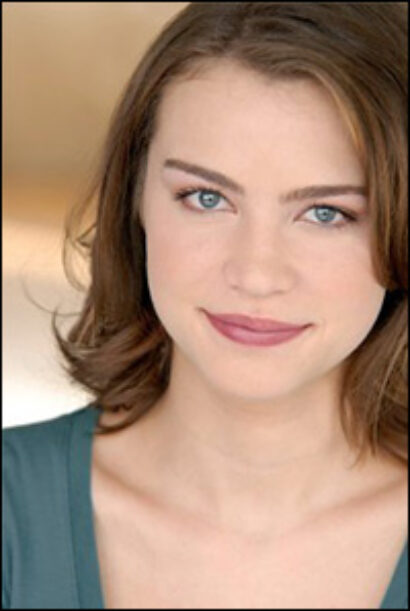 The production, described as a "high-octane and energetic contemporary retelling," is directed by Drama Desk nominee Tony Speciale and continues through Sept. 24 as part of the company's Brown-Forman Series.
The cast features Grantham Coleman as Romeo and Elvy Yost (ATL's A Christmas Carol) as Juliet with Brendan Averett as Friar Laurence, Matt Citron as Escalus, Jordan Dean as Tybalt, Ben Diskant as Benvolio, Nate Miller as Mercutio, Raynaldo Piniella as Balthasar, Matthew Stucky as Paris, Bruce McKenzie as Lord Capulet, Amy Morse as Lady Capulet, Myra Lucretia Taylor (Wicked) as The Nurse and Yvette Ganier (King Hedley II) as Lady Montague.
Here's how ATL bills the Shakespeare classic: "Two star-crossed lovers from bitterly feuding families risk everything to be together, as a new generation strains against the limits of a world their parents have defined in one of the most famous love stories ever written with all of the immediacy, danger and romance that have made it endure for centuries."
Other members of the creative team include Daniel Zimmerman (scenic designer), Michael Krass (costume designer), Matthew Richards (lighting designer), Christian Frederickson (sound designer), Philip Allgeier (media designer) and Mark Walston (properties master).
Now entering its 49th season, Actors Theatre of Louisville, the State Theatre of Kentucky, is the recipient of a special Tony Award for Distinguished Achievement, the James N. Vaughan Memorial Award for Exceptional Achievement and Contribution to the Development of Professional Theatre, and the Margo Jones Award for the Encouragement of New Plays. The company produces a range of classical and contemporary work with more than 500 performances each season. Read more about the company's 2012-13 season here.
For more information and tickets, call (502) 584-1205 or visit ActorsTheatre.org.
*
ATL is under the leadership of artistic director Les Waters and managing director Jennifer Bielstein.