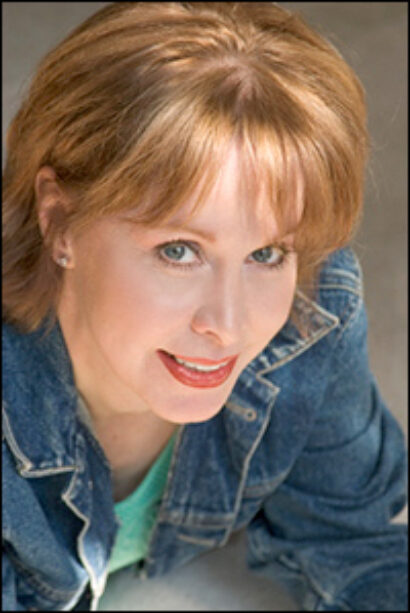 According to the creators, the musical comedy is set at a Friar's Roast for William Shakespeare attended by some of the greatest authors of all time. The Bard "must defend himself from a challenge to his reputation, led by a vengeful Emily Dickinson, by rewriting his Scottish Play as a contemporary musical, with the story of Macbeth's quest for power paralleling Shakespeare's own quest to defend his reputation and discover what it really means to be a writer."
The show was originally conceived as a non-musical play by actor-writer De Paul. Mark Waldrop came on board as director, and after it was decided that it needed to be a full-fledged musical, Davis was invited onto it.
The Scottish Musical was given a full workshop production with students at the Penn State New Musical Theater Festival in March 2010. Two songs from it appear on Davis' forthcoming CD, "Love on a Summer Afternoon" (from PS Classics).
This is the first industry reading. The cast will include Alexander Gemignani, Nancy Opel, Mitchell Jarvis, Tari Kelly, Jared Gertner, Colleen McHugh, Michael Hunsaker, Marla Mindelle and Darin De Paul. Musical direction is by James Cunningham.
The presentation will be at Chelsea Studios, 151 W. 26th Street, Studio 607. For industry inquiries or reservations, email thescottishmusical@gmail.com. *
As an actor, De Paul has appeared in regional theatres, on Broadway (in How the Grinch Stole Christmas) and on tour (Little Shop of Horrors).
Director-writer Waldrop staged Off-Broadway's Pete 'n' Keely and Game Show and was the director-lyricist of When Pigs Fly. He also wrote the book and penned songs and sketches for Howard Crabtree's Whoop-Dee-Doo. The former Broadway actor was production consultant for Bea Arthur on Broadway.
Davis' conducting and arranging skills have been highlighted on such diverse discs as Philip Chaffin's "When the Wind Blows South" and the acclaimed restoration of the 1926 musical Kitty's Kisses. His composition "Greenwich Time" served as the title track for Rebecca Luker's latest solo album; he also collaborated on two songs with songwriter Georgia Stitt that appear on her album "This Ordinary Thursday." Davis graduated in 1998 from the University of Michigan School of Music, where he studied composition with William Bolcom and Bright Sheng. He has written the music A Good Boy (libretto by Brian Spitulnik), Dysfunctional Fables (lyrics and book by Sean Hartley) and Mina and Colossus (lyrics and book by Ron Nyren).
Davis' credits as conductor and pianist include the original Broadway production of Curtains and the recent Broadway revivals of The Apple Tree, Cabaret, Follies, Flower Drum Song and Into the Woods. He is musical supervisor for the national tour of Dreamgirls, which he conducted at the Apollo Theater and also supervised in South Korea, Japan and South Africa. His credits as arranger, orchestrator, and/or music director include Romantic Poetry (Manhattan Theater Club), The Trumpet of the Swan (Kennedy Center), Radio Girl and James and the Giant Peach (both Goodspeed) and Sinatra (Radio City Music Hall), plus the recent London workshop of Bridget Jones' Diary.