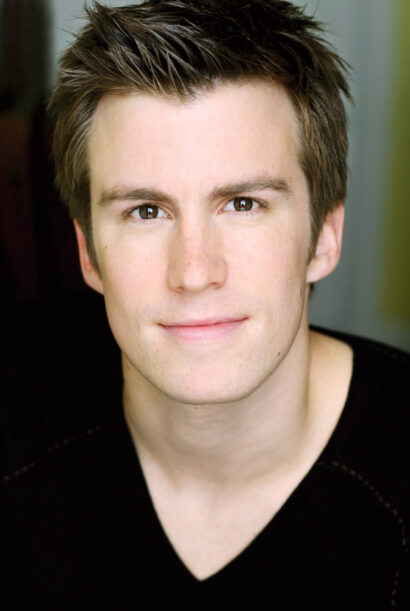 Thomas Derrah will direct the 8 PM staged reading on April 30 at Oberon, which will feature Creel (Hair) as lawyer Ted Olson. The cast will also include Steven Barkhimer, Larry Coen, David Costa, Kerry Dowling, Joyce Kulhawik, John Kuntz, Grant MacDermott, Nael Nacer, Rick Park and Matthew Wood.
The A.R.T. production of 8 is one of many presentations staged across the country to continue the fight for federal marriage equality. The creators of 8 provide the materials to local theatres, royalty free, to produce staged readings of the play. The American Foundation for Equal Rights and Broadway Impact align to present the readings.
8 received a starry Broadway debut last September at the Eugene O'Neill Theatre.
Academy Award-winning "Milk" screenwriter Black wrote the play that chronicles the reversal of California's anti-gay marriage legislation, Prop. 8. The case to overturn Prop 8, Perry v. Schwarzenegger, was not televised, and all video documentation has remained under a federal protective order. A judge ruled in September that all trial tapes must be made public. 8 incorporates transcripts from the trial and observations and interviews with the plaintiffs and their families.
The performance will be followed by a talk-back led by Creel, with panelists Gary Buseck, director of public affairs and education for the Gay & Lesbian Advocates & Defenders (GLAD); and Timothy McCarthy, director of the Sexuality, Gender, and Human Rights Program at the Carr Center at Harvard University. Creel last appeared at the American Repertory Theater in the world-premiere Steven Sater-Serj Tankian musical Prometheus Bound in 2011. He will also star in the upcoming national tour of The Book of Mormon. Click here to visit the Playbill Vault to learn more about Creel's career.
For tickets visit AmericanRepertoryTheater. A.R.T. is located at 64 Brattle Street in Cambridge, MA.