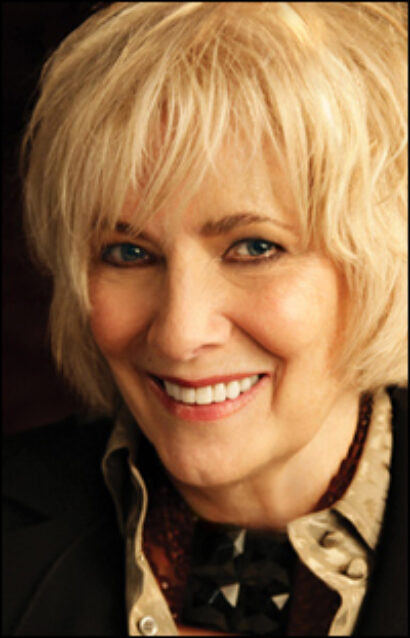 A selected listing of related evenings follow. For a full listing and tickets visit joespub.publictheater.org.
*
Tori Scott Sept. 16 at 7:30 PM
Tickets: $20
"Belter and bad decision expert Tori Scott, a Garland for the Grindr era, returns to Joe's Pub for another evening of brassy songs and slurred autobiographical stories. As a singer, she's graced the stages of 54 Below, the Laurie Beechman, the Metropolitan Room, and every gay bar on the Eastern Seaboard; as an actress, she's counted to 20 as a singing garbage woman on "Sesame Street" and dubbed the vocals of a singing hooker on HBO's "Cathouse: The Musical"; as a woman, she strives every day in every way to be a consummate lady and sometimes wonders if she actually still has a liver or not. If you missed her previous packed shows at the Pub, all is forgiven; just get a ticket, get a drink, and let Tori belt your troubles away."
* Ana Gasteyer: I'm Hip Album Release Sept. 29 at 9:30 PM
Tickets: $30
When Ana Gasteyer steps up to the mic, she evokes the swagger of an era when a lady ruled a nightclub and an audience knew they were in for good time. The patter is real, the themes adult; the lyrics are timeless, and the music swings like crazy! From songs like "One Mint Julep" and "Proper Cup of Coffee" to a surprisingly smooth rendition of Carrie Underwood's "Before He Cheats," Gasteyer's saucy selections tell stories with humor, heartbreak...and just a little splash of soda. Her vibe recalls that of a time when entertainers truly entertained, an era when a broad could bring home the bacon, swing a set of sultry standards and still be a gracious hostess. Ana's heroes are those fun-loving dames who downed a cocktail, donned a dress and fronted a band of dapper gents in sharp suits wielding shiny horns—think Barbara Stanwyck in Ball of Fire as she captures Gary Cooper's heart. And then breaks it. The current star of ABC's "Suburgatory" (and vampy Weight Watchers spoke-singer) has teamed with producer and 'New York Nightclub Supernova' Julian Fleisher to make this Moxie Jazz album with an eclectic range of covers and reimagined classics."
*
Betty Buckley Oct. 7-11
Tickets: $25-75
"Betty Buckley's new album 'Ghostlight' re-unites her with longtime friend and producer T Bone Burnett on the September 16 release by Palmetto Records. When Buckley and Burnett were both 19 years old, living in Fort Worth, TX, they began making music together. Buckley, who has been called 'The Voice of Broadway,' is one of theater's most respected and legendary leading ladies. Burnett's highly sought after involvement in music, film, TV and stage projects is marked by his uncanny ability to successfully combine his unique artistic sensibilities with massive commercial appeal. These two friends and talents created an atmosphere that takes us to another time and place."