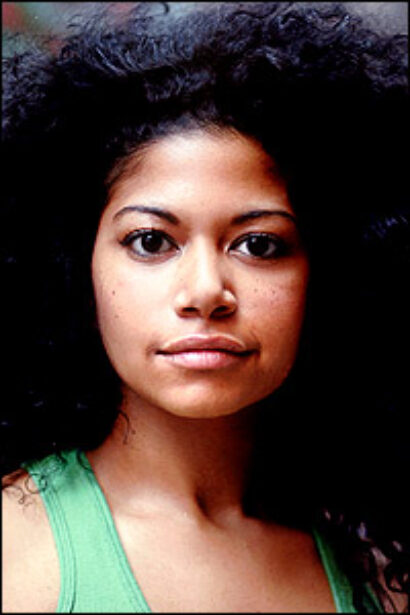 Three Rounds With Joe Iconis & Family features "three full sets" of songs by musical theatre writer Iconis (writer of Things To Ruin, Bloodsong of Love, The Black Suits, ReWrite and The Plant That Ate Dirty Socks).
The concert boasts Rebecca Naomi Jones (American Idiot, Passing Strange), Anne L. Nathan (Once, Thoroughly Modern Millie), Annie Golden (Assassins), Taylor Trensch (Little Miss Sunhine, Spring Awakening), Jenni Barber (…Spelling Bee), A.J. Shively (La Cage aux Folles), Jason "SweetTooth" Williams (Black Suits), Lance Rubin (Things To Ruin), Jeremy Morse (Bloodsong of Love), Katrina Rose Dideriksen (Hairspray), plus Liz Lark Brown, Jenny Donoghue, Seth Eliser, Badia Farha, Molly Hager, Ian Kagey, MK Lawson, Rachel Lee, Lorinda Lisitza, Lauren Marcus, Eric William Morris, Mike Pettry, Rob Rokicki, Josh Mark Samuels, Jordan Stanley and Jared Weiss.
Here's how the concert is billed: "Do you have what it takes to go three rounds with writer Joe Iconis and his merry band of musical theatre punks? One ticket will gain you entrance to three totally different sets of tunes by Iconis. This epic one-of-a-kind event will burst with quirky portraits of normal people, outcasts, vagabonds, suburbanites, weirdos, fat kids, and porn stars. Old favorites, rarely-performed cuts from Joe's book musicals, and brand new world premieres. Guest stars, surprises-a-plenty, and whiskey singalongs will abound. Minds will be blown, hearts will burst, stamina will be tested."
The presentation is directed by John Simpkins (The Bus) and MK Lawson (NYU's Sweet Smell of Success).
Iconis is the recipient of the Ed Kleban Award, the Jonathan Larson Award, two Drama Desk nominations, and the Wallowitch Songwriting Award from MAC. His Bloodsong of Love, last seen at Ars Nova, will be featured as part of this year's National Alliance for Musical Theatre Festival of New Musicals. His "Things To Ruin" album is on the Sh-K-Boom label. Tickets for the entire evening, priced $25, can be purchased at nymf.org. The 47th Street Theatre is located at 407 47th Street.
For more information, visit www.MrJoeIconis.com.