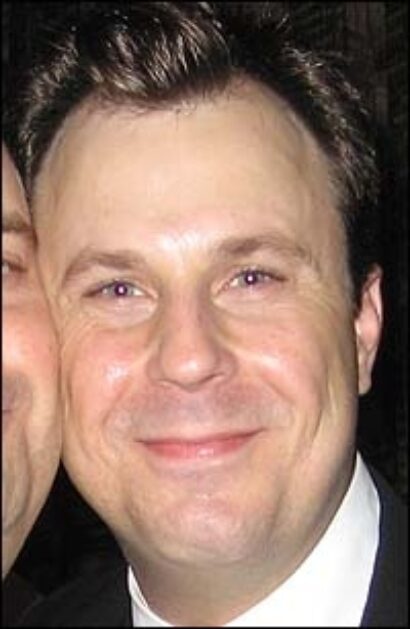 The evening of "musical naughtiness" is set for 7 PM at the famed jazz club, and those joining in the fun will include The Producers' Brooks Ashmanskas, Slut's Jenn Colella, Dirty Rotten Scoundrels' Jeny Foote and Chicago's Amy Spanger. The concert will feature selections from such Green and Kitt shows as High Fidelity, Feeling Electric, Debbie Does Dallas and High Fidelity. Amanda Green is the daughter of Phyllis Newman and the late lyricist/book writer Adolph Green. Her musical with Curtis Moore, Up the Week Without a Paddle, received a Los Angeles Drama Critics Circle Award nomination for Best Score as well as a Garland Award for Best Score. Green is the winner of two MAC Awards, a Backstage Magazine Bistro Award and the Abe Olman Award for Excellence in Songwriting from The Songwriter's Hall of Fame. She has performed on Broadway, at Carnegie Hall, Town Hall and the Manhattan Theatre Club. Green is also a contributor of humorous articles to Playboy Magazine.
Tom Kitt was represented at this summer's New York Musical Theatre Festival with the musical he co-wrote with Brian Yorkey, Feeling Electric. The leader of the Tom Kitt Band, he is also an arranger, musical director, orchestrator, musician, conductor and composer who has worked on Laugh Whore, Urban Cowboy, An Evening with Mario Cantone and Debbie Does Dallas.
Birdland is located in Manhattan at 315 West 44th Street. There is a $25 cover charge and a $10 food/drink minimum. Call (212) 581-3080 for reservations or visit www.instantseats.com/birdland.