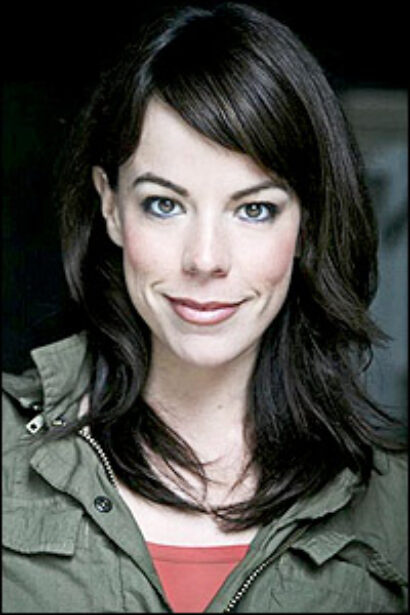 The Burnt Part Boys, which will play the Martel Theater in the Vogelstein Center for Drama and Film July 17-26, will feature Al Calderon as Pete, Skylar Astin as Jake, Noah Galvin as Dusty, Andrew Durand as Chet, Molly Ranson as Frances, Joe Cassidy as Pete's Movie Fantasy Men/Dad and Timothy Warmen, John Schiappa and David Abeles as the other three miners.
The full production will feature direction by Erica Schmidt, choreography by Peter Pucci and musical direction by Vadim Feichtner; a spring 2010 Off-Broadway run is planned.
Burnt Part Boys was penned by Chris Miller (music), Nathan Tysen (lyrics) and Mariana Elder (book). The musical, according to press notes, is described as such: "Five teenagers set out on a quest to find the Burnt Part coal mine, in the mountains of West Virginia, where their father's died 10 years earlier, in a tragic mining accident. Three of them hope to close the mine forever – preserving the living tomb to their fathers – while the older teens, employed by the coal mine company, seek to stop them."
Whisper House, which boasts a score by Spring Awakening's Duncan Sheik and book and co-lyrics by Kyle Jarrow, will play the Martel Theater in the Vogelstein Center for Drama and Film July 10-11. Keith Powell directs the three concert readings.
The cast will include Matthew Lobenhofer and Deirdre O'Connell with Arthur Acuña as Yasujiro, Ted Koch as Charles and Gideon Banner as Lieutenant Rando. The ghostly chorus boasts David Poe and Holly Brook. Whisper House, according to press notes, "begins with the arrival of young Christopher (Matthew Lobenhofer) at his Aunt Lilly's (Deirdre O'Connell) home – a lighthouse set on an island off the coast of New England. Christopher's father was shot down in World War II and during Whisper House the New England is on alert for U-Boats and enemy aliens. However young Christopher, who senses and hears the lighthouse's ghostly residents, also weighs in on other possible aliens."
Whisper House is scheduled to premiere at San Diego's Old Globe Theatre next January.
Tina Girlstar, which will play the Martel July 31-Aug. 1, features a book by Anton Dudley, lyrics by Charlie Sohne and music by Brian Feinstein. Jeremy Dobrish directs the two concert readings with musical direction by Chris Fenwick.
"How to create the next superstar?" asks Tina Girlstar press notes. "Diva-manager Daniella (Sandy Binion) thinks she has the right formulation and sets out to engineer an award-winning, chart-topping singer in Tina Girlstar. Her raw material? The innocent Tina (Mariand Torres), who found her way into Daniella's office as a temp. The former favorite diva—Vanessa (Leslie Kritzer)—does not seem to relish the idea of new girlstar, nor does aspiring musician Jeff (Eric William Morris). Tina becomes a sum of the stars that preceded her: Tracey (Natalie Weiss), Ivy (Deone Zanotto), Nina (Ronica Reddick), and Amy (Shelley Thomas) in this biting black comedy and satire of the contemporary music industry."
The new musical has been optioned by Olympus Theatricals.
For ticket information visit http://powerhouse.vassar.edu.
*
*
Since 1985, the Powerhouse Summer Theater Season, a collaboration between New York Stage and Film and Vassar, "has produced remarkable works of theatre and trained an entire generation of young artists" through its apprentice training program.