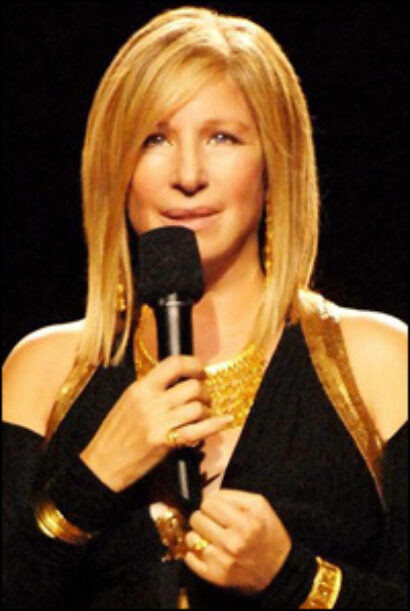 Streisand's appearance, her first on a U.S. late-night talk show in over 50 years, celebrates the upcoming release of her new album "Partners."
Streisand's album "Partners" is set to be released by Columbia Records Sept. 16. The project features 12 new duets with male vocalists including Andrea Bocelli, Michael Bublé, Kenneth "Babyface" Edmonds, Jason Gould, Josh Groban, Billy Joel, John Legend, John Mayer, Lionel Richie, Blake Shelton, Stevie Wonder and a one-of-a-kind virtual duet with Elvis Presley.
From Universal Television and Broadway Video, "The Tonight Show Starring Jimmy Fallon" is executive-produced by Lorne Michaels and produced by Josh Lieb. Gavin Purcell produces.
"The Tonight Show" tapes before a live studio audience.
The award-winning director and performer will also appear on ABC's "GMA with Robin Roberts" Sept. 16 and "The View" Sept. 17.