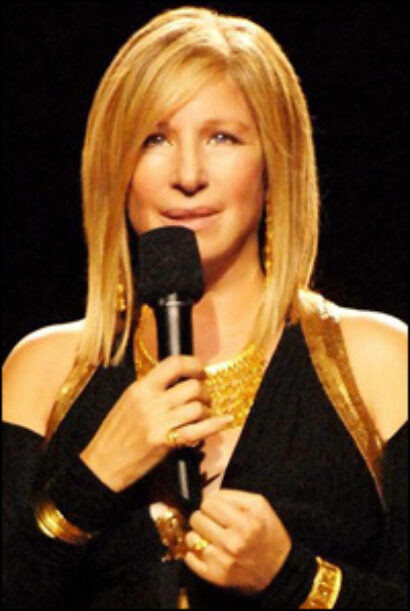 The interview celebrated the launch of her new album "Partners" and a corresponding channel on the satellite radio provider dedicated to her music. The interview was moderated by music industry executive Jay Landers, Streisand's longtime colleague.
Reports of Streisand's film remake of Gypsy, in which she plans to potentially direct and star as Rose, have swirled for several years. In 2012 Academy Award-winning screenwriter Julian Fellowes ("Downton Abbey") was reported to be working on the script; however, new reports state that "The Mirror Has Two Faces" and "Last Five Years" screenwriter Richard LaGravenese has been tapped by Universal Pictures to adapt the musical for the screen.
When asked about the progress of the film, Streisand responded, "Well, you know, it took a long time to get the rights to Gypsy. And then we had one version of it and now there's another one gonna be written. Who knows, I'd like to play [Rose]. I think it would be a nice book end to Funny Girl... I loved Jule Styne, and I think it's a brilliant piece."
Streisand also spoke about her desire to direct and star in the film. "Stephen Sondheim would prefer that I just concentrated on [starring in] Gypsy," she said. "But if it ever gets made, I see it, I see every frame of it. And I kind of write my notes, and I think it's possibly gonna happen."
During her recent concert tour, Streisand performed several songs from Gypsy to acclaim, including "Rose's Turn." Gypsy has music by Jule Styne and lyrics by Stephen Sondheim. Arthur Laurents penned the book.
SiriusXM's Town Hall with Barbra Streisand will air Sept. 14 at noon ET on The Barbra Streisand Channel. For rebroadcast times, visit siriusxm.com/townhall.