Stephanie Hsu has spent a lot of time in the mind of a high schooler over the last several years. And she's maybe learned even more as a fictional adolescent than as an actual teen, playing Christine Canigula in the musical Be More Chill and inspiring countless teenage fans in the process.
"I've realized that high school students actually have such potential to make a change," Hsu says. "So that has informed my relationship to Christine a lot because she is funny and she is wild, but she's also incredibly smart and has a lot of big ideas that are almost too big for a high school setting."
That's Christine 3.0, though. In the show's third incarnation after making its regional premiere at Two River Theater in 2015 and then enjoying a successful Off-Broadway run in fall 2018, Hsu is finding more agency to Christine, inspired in part by the teen activists regularly making news. But over the course of meeting fans during Be More Chill and SpongeBob SquarePants (in which Hsu made her Broadway debut), Hsu has found new ways to think about the age group she's portraying.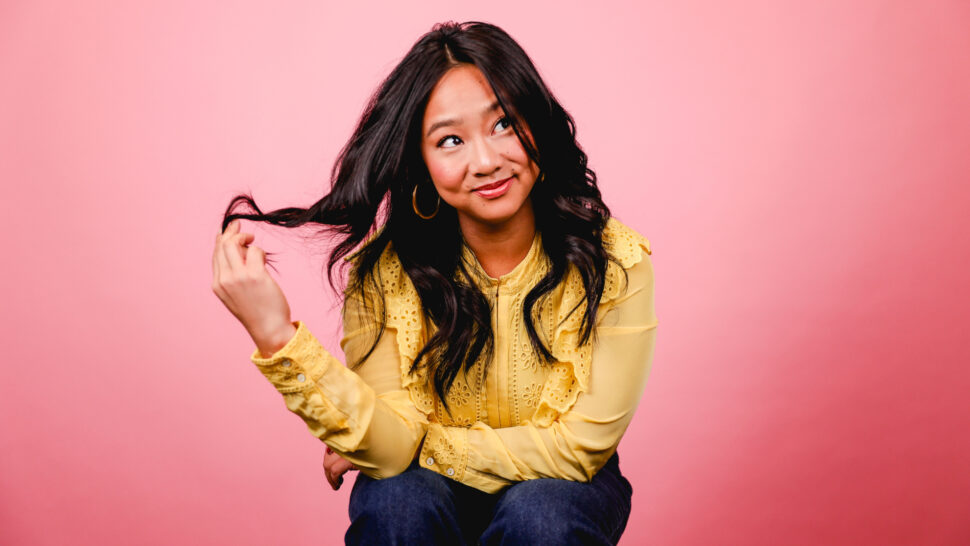 "Meeting them has taught me a lot about why this story matters so much to the people who love it," Hsu says. "I can feel where they are in their lives that really makes the story so relatable, and it's helped me also dive deeper for them."
With a score by Joe Iconis and book by Joe Tracz, Be More Chill finds Jeremy (Will Roland) so desperate to be popular that he takes a problematic pill guaranteed to make him cool. And along for the ride are his best friend (George Salazar) and his longtime crush Christine, a theatrelover who is preparing to star in a zombified version of A Midsummer Night's Dream.
The show's initial production in 2015 earned strong reviews but no NYC transfer… until its original cast album became an unlikely success story, garnering enough streams to make an Off-Broadway run and then a Broadway transfer seem mandatory. Now audiences have the chance to see the show—directed by Stephen Brackett—eight times a week at the Lyceum Theatre.
"Never has there been a show that has come to Broadway with this trajectory, and I think that's part of the celebration of this musical," Hsu says. "It's completely driven by the people who wanted it to happen. It's a win for theatrelovers, really, you know? The theatre is for the people, so if the people want it, they should have it!"