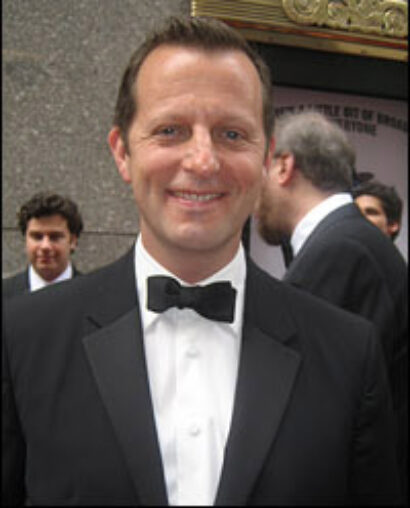 Bill Haber and Liza Lerner (Alan Jay Lerner's daughter) are the producers attached to the revival, which has a new book by John Guare, based on lyricist-librettist Alan Jay Lerner's 1947 original, about two American hunters in Scotland who happen upon a centuries-old Scottish village — which is still stuck in the old days.
According to the casting notice, "rehearsal and opening dates for this production have not been set."
The original boasted such songs as "The Heather on the Hill," "There But for You Go I," "Come to Me, Bend to Me," "Waitin' for My Dearie" and "Almost Like Being in Love." The show solidified Lerner and Loewe's reputation as musical theatre storytellers to be reckoned with (their next show would be Paint Your Wagon, followed by the mega-hit My Fair Lady).
Tony Award winner Rob Ashford (Cry-Baby, Thoroughly Modern Millie, Curtains, London's recent Parade) will direct and choreograph.
The New York Post previously reported that Guare's new book reinvents Brigadoon as "a pacificist town that 'disappeared' in 1939 because its inhabitants didn't want to live in a world torn apart by war." But the casting notice characterizes the production this way: "Vivid re-imagining of the classic 1947 production; new production with a revised book. Story of Tommy and Jeff, two modern-day American travelers, who stumble back in time to a village in 18th-century Scotland."
Agnes De Mille won a Tony Award for her choreography of the original Broadway production, which was staged by Robert Lewis. Pageantry, a sword dance, jigs and reels, a wedding, a funeral — and "the mist of May" — are all part of the romantic fantasy about retreating from the modern world.
The plot was inspired by a 19th-century story by Friedrich Gerstäcker. It involved a German village under a spell.
In the plot, American Tommy falls for Fiona, whose sister Jean is marrying Charlie. Brooding Harry is in love with Jean, and threatens to ruin the town's magical spell, which protects it from the outside world.
The M-G-M movie version starred Gene Kelly, Van Johnson and Cyd Charisse.
Ashford won a Tony Award for his choreography of Thoroughly Modern Millie and was also Tony-nominated for Best Choreography for The Wedding Singer and Curtains. He is currently the choreographer for the new musical Cry-Baby, which arrives on March 15.
*
Playwright John Guare won a Tony Award for Best Book of a Musical for his work on Two Gentlemen of Verona. He was also Tony-nominated in the Best Play category for The House of Blue Leaves, Six Degrees of Separation and Four Baboons Adoring the Sun. Guare's other Tony nomination was for the book for the musical Sweet Smell of Success.
Brigadoon played 581 performances at the Ziegfeld Theatre, March 13, 1947-July 31, 1948. It was subsequently staged in New York at City Center (1950), the Adelphi Theatre (1957), again at City Center (1963) and at the Majestic Theatre (1980). A national tour played in the 1990s.