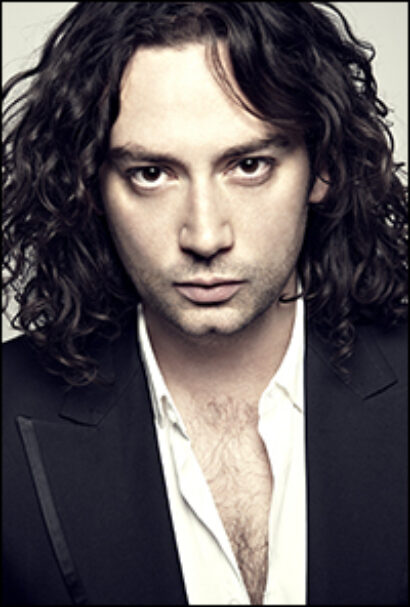 "I've sat around many a conference room table discussing logo designs for shows," said Davenport in a statement. "The funny thing is, the people around that table, usually never pay for their theater tickets! How could we really know what drives a theatergoer's interest in a show? So, rather than leave it up to those folks around the table, I thought I'd let the public help choose our logo!"
Members of the public can vote on one of three prospective logos by visiting www.GettinTheBandBackTogether.com. Voting continues through Sept. 3.
The winning logo art, created by Broadway advertising agency SpotCo, will be used as the official logo for the show's forthcoming Broadway run.
Private industry readings of the musical were held in June starring Tony Award nominee Constantine Maroulis and stage and screen star Marilu Henner with Natalie Venetia Belcon, Heather Brave, Evan Daves, Michelle Duffy, Ryan Duncan, Christopher Gurr, Jay Klaitz, Garth Kravits, Emily McNamara, Adam Monley, Manu Narayan, Brandon Williams and Tad Wilson.
Featuring music and lyrics by Mark Allen, book by Ken Davenport and The Grundleshotz, and additional material by Sarah Saltzberg, the musical is billed as "a rockin' valentine to the Garden State." Tony winner John Rando directs. The Grundleshotz is a group of performers and writers comprising Sebastian Arcelus, Fred Berman, Michael Hirstreet, Jenna Coker Jones, Craig Jorczak, Nathan Kaufman, Jay Klaitz, Emily McNamara, Jennifer Miller, Bhavesh Patel, Sarah Saltzberg and Fletcher Young, who helped develop Gettin' through a series of improvisational rehearsals.
Gettin' The Band Back Together had its world-premiere production at George Street Playhouse last fall. The original cast recording is now available on iTunes.
"When Mitch (Constantine Maroulis) gets fired from his Wall Street job on his 40th birthday, he has no choice but to move back in with his mom (Marilu Henner) ... in New Jersey," according to press notes. "On his first day back, his best friend from high school suggests that they 'get the band back together!' Mitch thinks his buddy is crazy. But when his arch nemesis from high school threatens to foreclose on his house unless he agrees to a re-match of their infamous battle of the bands, Mitch realizes he may have no choice."
The musical is produced by Ken Davenport, Hunter Arnold, Roy Putrino, Richard Roth and Carl Daikeler.
Visit GettinTheBandBackTogether.com for more information.