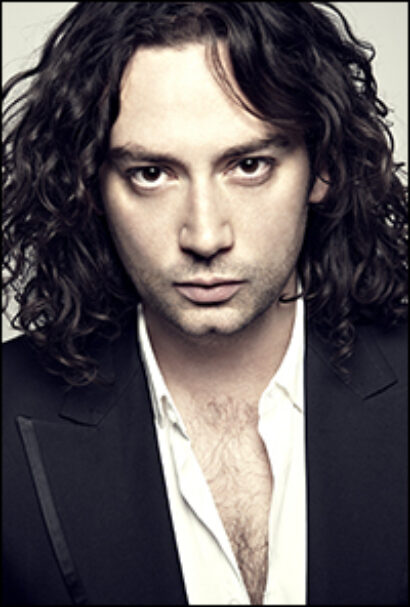 Maroulis will play a limited 12-week engagement through Oct. 26.
In a statement that references LeBron James' "Sports Illustrated" announcement, the singing actor said, "Before anyone ever cared where I would perform, I was a kid from Rock of Ages. It's where I walked. It's where I ran. It's where I cried. It's where I bled. It holds a special place in my heart. People there have seen me grow up. I sometimes feel like I'm their son. Their passion can be overwhelming. But it drives me. I want to give them hope when I can. I want to inspire them when I can. My relationship with Rock of Ages is bigger than Broadway. I didn't realize that four years ago. I do now. I'm ready to accept the challenge. I'm coming home."
The Broadway company currently features Carrie St. Louis as Sherrie, Aaron C. Finley as Drew, Joey Calveri as Stacee Jaxx, Genson Blimline as Lonny, Adam Dannheisser as Dennis, Cody Scott Lancaster as Franz, Josephine Rose Roberts as Regina, Paul Schoeffler as Hertz and Teresa Stanley as Justice. Rounding out the company are Andrew Call, Cristy Candler, Alyssa Herrera, Tony LePage, Michael Minarik, Rebecca Riker, Andre Ward and Katie Webber.
Rock of Ages is produced on Broadway and worldwide by Matthew Weaver, Michael Cohl and Jonathan Linden/S2BN Entertainment, in addition to Carl Levin, Jeff Davis, Barry Habib, Scott Prisand, Reagan Silber, Relativity Media, Janet Billig Rich and Hillary Weaver.
The Helen Hayes Theater is located at 240 West 44th Street. For more information visit www.ROCKOFAGESMusical.com.