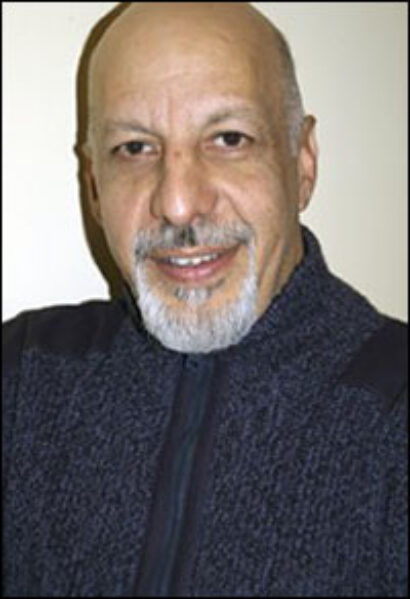 Avari, who starred in the title role, sustained an injury from a fall during a rehearsal earlier this week and has withdrawn from the production on doctor's orders, according to a representative for the New Group. There is no understudy for the role.
A replacement will be announced shortly.
Performances have been canceled April 19, 20 and 22. The creative team has not determined the performance schedule following April 22. Opening night remains May 9.
"Erick's recovery is a foremost concern for all of us and he has our full support. I can't say enough about his commitment and contributions through rehearsals and early previews. He will be missed by everyone around the show," New Group artistic director Scott Elliott said in a statement.
The world-premiere musical Bunty Berman Presents…, penned by Olivier Award nominee Ayub Khan Din and Grammy and Emmy Award winner Paul Bogaev, began previews April 12 under Elliott's direction. Performances are scheduled through June 1. Set in a 1950s Bollywood studio and incorporating music inspired by the Golden Age of Hollywood, Bunty Berman Presents... has book and lyrics by Din (the playwright of East Is East and Rafta, Rafta...), with music by Din and veteran Broadway conductor-musical director Bogaev (Aida, Les Miserables, Bombay Dreams, "Chicago"). Josh Prince choreographs with musical direction by Boko Suzuki.
The cast also features Raja Burrows, Nick Choksi, Katie Chung, Sevan Greene, Andrew Guilarte, Shoba Narayanan, Lyn Philistine, Debargo Sanyal, Pallavi Sastry, Gayton Scott, Lipica Shah, Alok Tewari and Sorab Wadia.
According to the New Group, "Movie producer Bunty Berman has long been the toast of Bombay, but now Raj, his biggest star and best friend, is beginning to lose his lustre. When their new movie bombs, Bunty must navigate through divas, mobsters and ambitious tea-boys to keep his studio alive."
The production has set design by Derek McLane, costume design by William Ivey Long, lighting design by David Lander, sound design by Acme Sound Partners, projection design by Wendall K. Harrington, and orchestrations and arrangements by Bogaev and Suzuki. Bogaev also serves as musical supervisor.
The Acorn Theatre is located at 410 West 42nd Street. For tickets, priced $60, visit telecharge.com or phone (212) 239-6200.