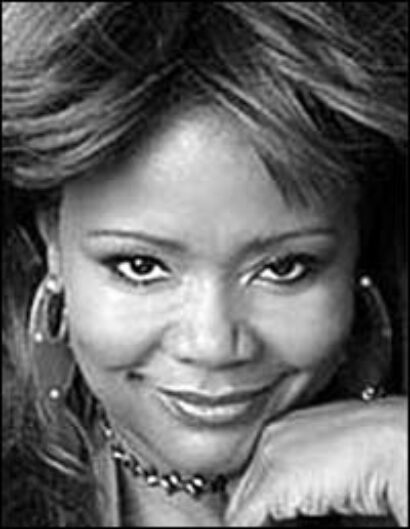 Before she portrays the long-suffering maid at the Eugene O'Neill Theatre every night, Pinkins puts in a full day as part of the cast of the daytime soap "All My Children," on which she plays Livia Frye Cudahy.
Pinkins is unfazed, describing her work on Caroline not as exhausting, but invigorating. "I always say if you worry about How, you're heading off wind. I don't worry about How. I just show up and know that there are forces bigger than me that can do things that are bigger than I can do. I make myself available for that, so they can use me."
She also makes herself available on the weekends. "This Sunday I shot a film until five in the morning on Monday," she explained. "Then I was on the set of 'All My Children' at 8:30, and then I had a series of events and performances that evening for the Dramatists Guild."
Pinkins, who won a Tony Award for her work on Jelly's Last Jam, is aware that Caroline is a once-in-a-lifetime role. "Sometimes I wonder if I'm ever going to do anything again, because I've been incredibly spoiled. I hope there will be something worthy of this. What do you follow this with?"