Chad Austin has been named the new artistic director of Abingdon Theatre Company, effectively immediately. Austin, who has been the associate director since 2016, succeeds Tony Speciale, who steps down after three years at the helm, to focus on his work as an independent director.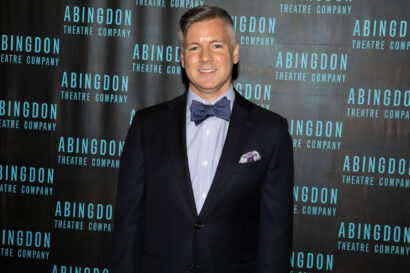 "I love being a part of the Abingdon team and I am grateful for this opportunity," says Austin. "I'm eager to elevate Abingdon's profile as we continue to develop and produce new work. We will continue to move forward with programming that not only engages and entertains, but also allows our audiences to see themselves in our work."
"It has been my honor and privilege to shepherd Abingdon Theatre Company and the brave, new work it has produced since 2015," said Speciale. "In this time Abingdon has successfully grown into an itinerant theatre company producing in some of the city's most prestigious off-Broadway venues, launched a popular new reading series, initiated an experimental musical theatre lab, released an original cast album on Broadway Records, and supported four emerging playwrights in residence. Thanks to all of the extraordinary artists, a small but mighty staff, generous funders and a dedicated board, Abingdon is well positioned for me to hand over the reins to my associate Chad Austin, so that I can devote more time to upcoming directing projects and the next chapter in my artistic life."
Abingdon Theatre Company is currently presenting David Greenspan's The Things That Were in a co-production with The Bushwick Starr. Directed by Lee Sunday Evans, the production runs though November 3. Next up, in the spring of 2019, Abingdon teams up with WP Theater and Colt Coeur to present the world premiere of Hatefuck by Rehana Lew Mirza and directed by Adrienne Campbell-Holt. Performances will run March 3–31, 2019.