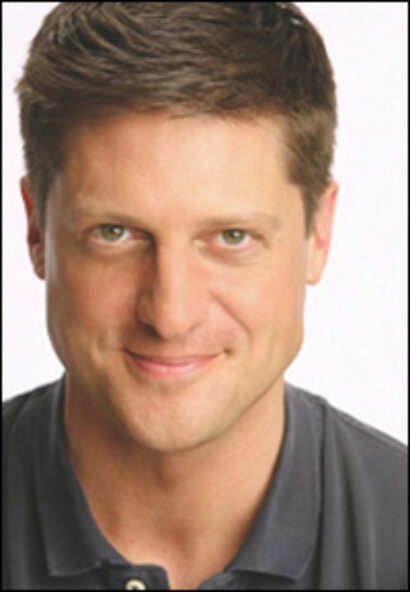 The 7 PM concert, entitled Minnesota Boy Does Well: Tales From Back & Center Stage, features musical direction by Joey Chancey.
Minnesota Boy Does Well promises "hilarious conversation, as well as songs from his successful stage career, including 'Song On The Sand' and 'I Am What I Am' from La Cage Aux Folles, 'Who I'd Be' from Shrek, 'Issue In Question' from Triumph of Love, 'Agony' from Into the Woods, 'Song That Goes Like This' from Spamalot, 'Here I Am' from Dirty Rotten Scoundrels, as well as favorite pop songs like 'Let It Please Be Him' and 'Daydream Believer.'"
Sieber has also been seen on Broadway in La Cage Aux Folles, Into the Woods, Thoroughly Modern Millie, Triumph of Love, Chicago and Beauty and the Beast.
During the month of September, Broadway at Birdland will also feature Jim Caruso's Cast Party (Sept. 2, 9, 16, 23, 30 at 9:30 PM); Steven Brinberg as Simply Barbra, who will celebrate Marvin Hamlisch in Mostly Marvin with special guest Erik Altemus from Pippin (Sept. 9 at 7 PM); The Pop Show Presents...Michael Jackson! (Sept. 16 at 7 PM); The Return of Montgomery, Mayes & Stritch (Sept. 23 at 7 PM); Amanda Green & Hardbody Friends, with special guests Keith Carradine, Alison Case, Jenn Colella, Kathleen Monteleone, Bill Newman, Jacob Ming Trent, Jon Rua and William Youmans (Sept. 29 at 6 PM); and Jeff Harnar Sings - Alex Rybeck Plays: The 30th Anniversary Show (Sept. 30 at 7 PM).
Birdland is located at 315 West 44th Street (between 8th and 9th Avenues). For more information and tickets, call (212) 581-3080 or visit BirdlandJazz.com.