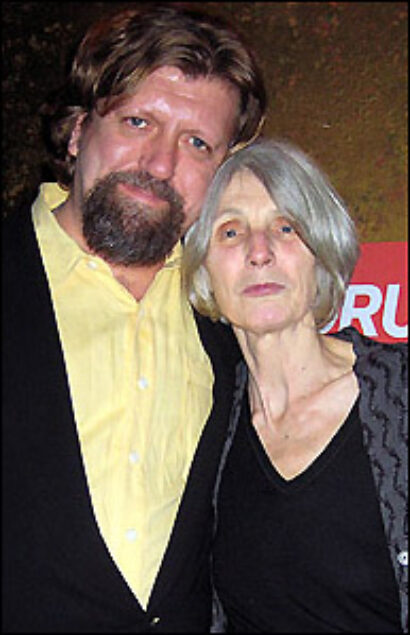 The performance is free and open to the public. Donations for people at risk in Gaza will be accepted. Directed by Andrew Manley, the work by the author of Top Girls, Cloud Nine, Serious Money and Far Away "exemplifies the power and immediacy of theatre as she responds to the recent tragic events in Gaza," according to Rooms.
The play opened Feb. 6 at the Royal Court Theatre in London, where it is still being performed.
Churchill has said of the work, "It came out of feeling strongly about what's happening in Gaza — it's a way of helping the people there. Everyone knows about Gaza, everyone is upset about it, and this play is something they could come to. It's a political event, not just a theatre event."
Seven Jewish Children offers "seven cryptic scenes that take us from the Holocaust to the foundation of the state of Israel, through various Middle East wars up to the recent invasion of Gaza."
Rooms "will transform each scene into a looped performance —allowing audience members to step inside and freely explore Churchill's words."
These words are "filled with harsh criticism, outrage, and sadness. Words that speak universally to a world that barrages our children with contradictory explanations attempting to justify the horrors we inflict on others."
In lieu of an admission fee, at the request of Churchill, Rooms will set up a donation area where patrons can contribute funds that will go specifically to Medical Aid for Palestinians, a British charity that operates in the West Bank, Gaza Strip and Lebanon.
All performances will take place at Rooms Gallery located on the corner of Ruble and 18th street at 645 W. 18th Street, Chicago, IL. Visit www.ROOMSgallery.com.