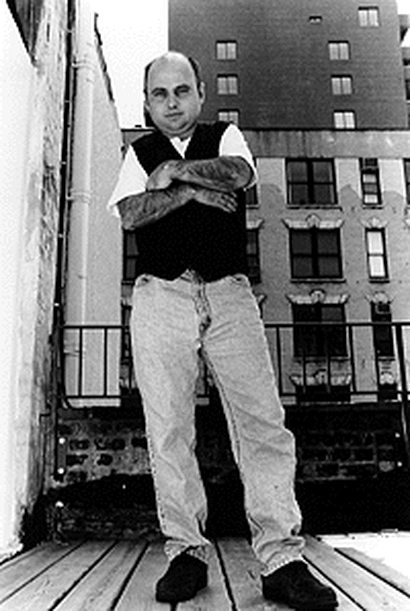 Diagnosed with juvenile rheumatoid arthritis when he was 5 years old, Clark Middleton set about trying to have a normal life (if an actor's life can ever be called normal!). How well he has succeeded will be on view at Off-Broadway's Theatre Row Theatre, 424 West 42nd St., where Middleton offers his one-man show, Miracle Mile, Sept. 7-28. The 70-minute, autobiographical show will recount Middleton's struggle towards health, including the help he received from such people as his co- workers at the Easter Seal Society tube plant, and from late actress Geraldine Page, who started the actor in his career.
Middleton's Off-Broadway credits span twenty years, including work at the Public Theatre, Circle Repertory and La MaMa. Among his recent credits are Curse Of The Starving Class at NY's Signature Theatre, 1995's Kidnapped at NY's Miranda Theatre Company, and Greetings at DC's Capitol Rep.
Michael Warren Powell directs Miracle Mile, which was co-created by Robert Knopf. Designing the show are Eric Renschler (set) and Deborah Constantine (lighting).
Miracle Mile first came to fruition in 1993 in readings at 42nd Street WorkShop and the LAB Theatre Company, who are co-producing this mounting. (The LAB is an outgrowth of the now-defunct Circle Rep.)
For tickets ($12) and information on Miracle Mile call (212) 358-5041.
--By David Lefkowitz