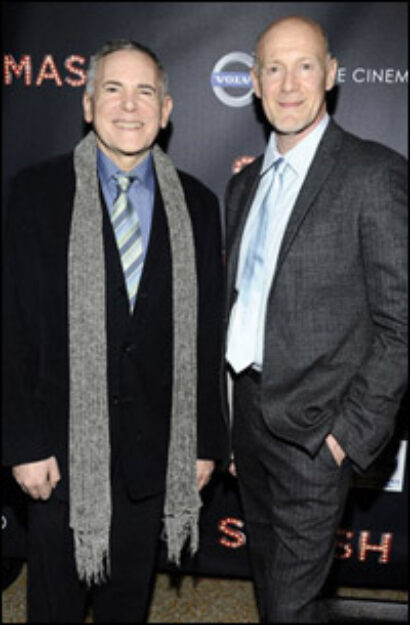 "We couldn't be more thrilled to have Craig and Neil back to produce the Oscars again in 2015," said Boone Isaacs in a statement. "Their showmanship has elevated the show to new heights and we are excited to keep the momentum going with this creative partnership."
"We are delighted to work with Cheryl, Dawn and the Academy to produce the Oscars for a third time," said Zadan and Meron. "We're proud of the show's success over the last two years and we are eager to embark on another entertaining show to honor this year's motion pictures."
The 87th Oscars will be held at the Dolby Theatre at Hollywood & Highland Center in Hollywood and will be televised live by the ABC Television Network. The Oscar presentation will also be televised in more than 225 countries and territories worldwide.
The 86th Oscars, held March 2, marked the return of host Ellen DeGeneres, and featured musical performances by artists including Pharrell Williams and U2, a tribute to "The Wizard of Oz" by Pink and a record-breaking selfie seen around the world.
The show drew an average audience of 45.4 million total viewers, delivering a 13.7 rating among adults 18-49 and reached 74.6 million viewers watching 6+ minutes, the best since 2004. Zadan and Meron's feature film, television and theatre productions have earned a total of six Oscars, 11 Emmy Awards, two Tony Awards, a Grammy Award, five Golden Globes, two Peabody Awards, five GLAAD Awards and two NAACP Image Awards. For film, they executive produced the 2002 Best Picture winner "Chicago," which won Oscars in six of the 13 categories in which it was nominated. Their credits also include the feature films "Footloose" (2011), "Hairspray" (2007) and "The Bucket List" (2007). For television, Zadan and Meron executive produced last season's "The Sound of Music Live!," which drew in 21.3 million viewers. For Broadway, they produced the revivals of the Tony-winning How To Succeed in Business Without Really Trying and the Tony-winning Promises, Promises.
Zadan and Meron's upcoming projects include executive producing the television musical "Peter Pan Live!" Their new MTV series, "Happyland," premieres this summer. For the big screen, Zadan and Meron are producing "Pippin" for the Weinstein Company; a musical based on the extensive Beach Boys song catalog for Fox 2000 Pictures; and "Monster High," based on the Mattel franchise for Universal Pictures.
Visit Oscars.org.