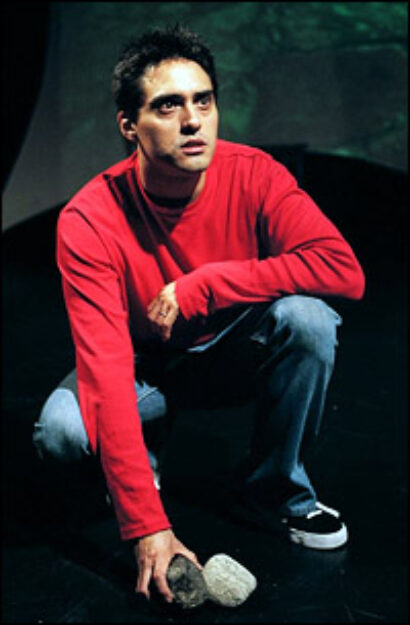 Previously staged as part of the inaugural Native Theater Festival at the Public in 2007, Tales of An Urban Indian begins performances Feb. 20 and will run through March 15 under the direction of Herbie Barnes. The production will feature scenic design by Beowulf Boritt, costume design by Fritz Masten, lighting design by Russell Champa and sound design by Matt Hubbs.
"Darrell Dennis's fiery and powerful show does what all great theater does: uncovers the universal through its relentless specificity," said Public Theater artistic director Oskar Eustis in a statement. "The show lives in a fascinating world of contemporary Native culture, but is also a deeply moving story of forgiveness, recovery and redemption. It deserves a wider audience and I am proud The Public is launching its life in the United States."
Tales of An Urban Indian, according to press notes, "tells the semi-autobiographical tale of a young Indian man, Simon Douglas. From living life on the 'Rez' to navigating the mean streets of Vancouver's east side, Dennis weaves a funny and stirring story of identity, discovery, choice and self-respect."
Tickets for the Public LAB series, priced $10, are available by phoning (212) 539-8750 or visit PublicTheater.
The Public Theater is located at 425 Lafayette Street in Manhattan.