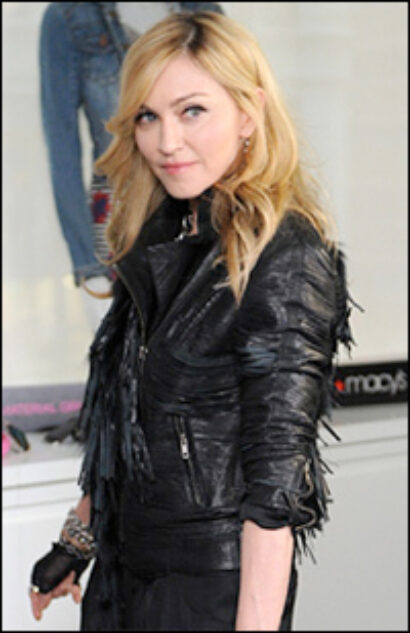 Composer Lloyd Webber would like her to. In fact, in a recent interview with CNN's Piers Morgan he said, "I bet you this never, ever, happens, but you know who would make a great Norma Desmond on screen? Madonna...She's the right age. I've not got through to her. She hasn't taken my call this time."
Over the past decade many actresses have been mentioned for the film of the Andrew Lloyd Webber-Don Black-Christopher Hampton musical, including Academy Award winner Liza Minnelli and Emmy winner Glenn Close.
Madonna starred in the film version of Lloyd Webber and Tim Rice's Evita.
Tony and Olivier Award winner Patti LuPone created the role of Norma Desmond for the musical's world-premiere production in London, earning an Olivier nomination for her performance. Glenn Close played the role in Los Angeles and later in New York, where she won a Tony Award for her work as the aging, deluded actress. Other musical Normas include Elaine Paige (London and New York), Betty Buckley (London and New York), Diahann Carroll (Canada), Petula Clark (London and U.S. tour), Debra Byrne (Australia), Helen Schneider (Germany) and Linda Balgord (U.S. tour). Florence Lacey recently played the role at the Signature Theatre.
Lloyd Webber's Sunset Boulevard is based on the 1950 movie of the same name, which featured Gloria Swanson as the reclusive Norma Desmond who falls in love with an unlucky writer — Joe Gillis — who happens upon her home by accident. William Holden played Gillis in the film, which was directed by the late Billy Wilder. Swanson, Holden and Wilder all received Academy Award nominations for their work.