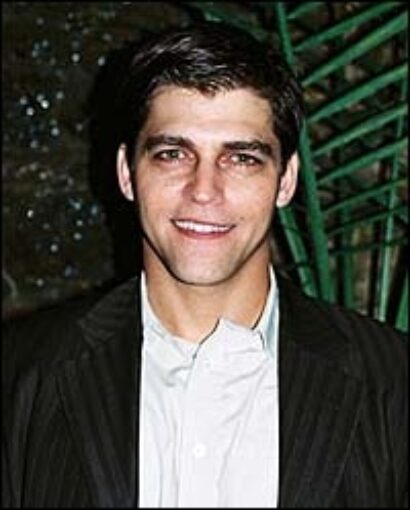 Also in the cast are Marla Schaffel (Whiskey), Louis Tucci (Pop & others), Duane Foster (Charlie & others), Cole Burden (McGraw & others) and Nancy Slusser (Woman #1).
The creative team includes Marcus Hummon (Composer, Lyricist, Writer), Michael Bush (Director), Janet Watson (Choreographer), Jared Debacker (Technical Director), Brian Sidney Bembridge (Set Designer), Karen Ledger (Costume Designer) and Traci Klainer (Lighting Designer).
Press notes describe the show as follows: "Born in the Indian territories before the massacre at Wounded Knee, before the emasculation of the full-blown reservation system, Jim Thorpe was the last of a generation of Native Americans to know an America that is gone forever. With a score by Grammy Award-winning songwriter Marcus Hummon, Warrior is the story of America's tragic inability to come to grips with the inclusion of its native population."
Deven May won the 1998 Ovation Award for Best Lead Actor in a Musical for his performance in the L.A. debut of Bat Boy. For the Off-Broadway run of Bat Boy, he received Drama Desk and Lucille Lortel nominations as well as a 2001 Theatre World Award.
(Playbill.com is a media partner of the New York Musical Theatre Festival 2006.)
For more information and to buy tickets, visit the
2006 New York Musical Theatre Festival website