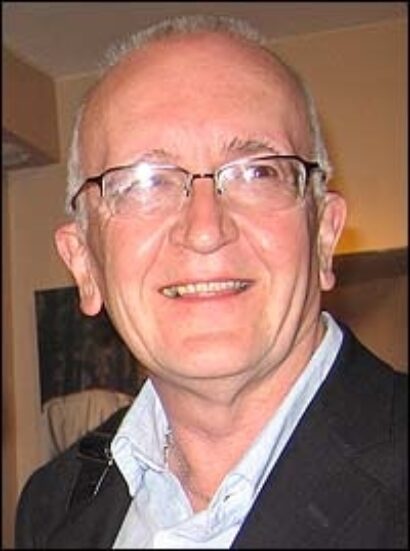 "Our director has been so wonderful in coming back, much more so than in any other show I've done," said Manoel Felciano, who is nominated for a Best Featured Actor in a Musical Tony for his performance as Tobias, the street urchin and meat pie shop assistant who is driven to insanity by the murderous ways of barber Sweeney. The show begins with madhouse inmate Tobias being released from a straightjacket.
"[Doyle] comes once a month at least and gives very specific notes," the actor said. "And the notes are not just clean-up stuff. They're actually a continual evolution of the show. He's seen something he hasn't seen before."
Felciano gave an example. "He came back six weeks ago and gave me a major note. He said, 'The most dangerous person on stage is not Sweeney Todd. It's Tobias. When you let someone out of a straightjacket who's supposed to be in a straightjacket, there's an element of danger there.' He really wanted to see my character react more to the violence on stage. That was thrilling to me being given that kind of permission six months into a run."
Such notes only help to improve the actor's performance. As for his work as a musician, the practice afforded by eight shows a week is all the help Felciano needs. He said his musicianship—all the actors in the production double as members of the orchestra—has improved over the run.
"That's one of the unexpected benefits. I've been playing violin since I was four, but the best violin-playing I've ever done in my life has been in this show. Because we have to move in this show, you get a relaxation of the body which for me translates into much better violin-playing."