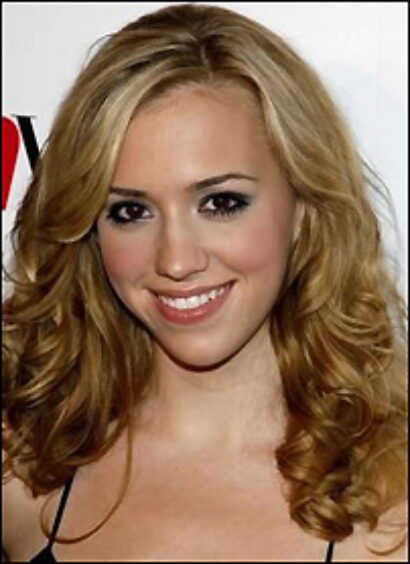 Directed by Nick DeGruccio, the production will officially open at the Hudson Backstage in Hollywood, CA, June 7. The limited engagement runs through July 6.
The cast for the dark comedy that explores the adolescence of the famed Peanuts characters includes Joseph Porter as CB, "Desperate Housewives" actress Andrea Bowen as CB's Sister, Jaden Leigh as Van, Nick Ballard as Matt, Wyatt Fenner as Beethoven, Lauren Robyne as Marcy, Megan McNulty as Van's Sister and Christine Lakin as Tricia.
"Remember that cute little gang of comic strip kids who waited around every year for the Great Pumpkin?," asks Dog Sees God press notes. "Well, they're all older now…and in high school. Our hero, 'CB' has had a tough year. His famous dog, that iconic beagle, has just died. His baby sister has gone Goth, his best friend (now minus the blanket) smokes pot all day, and the two 'mean girls' of the class are always getting drunk in the school cafeteria. But there's hope… Will 'CB' stand up to the class bully and rescue the outcast music geek from ultimate humiliation? Maybe 'CB' will end up being a 'good man' after all."
The creative team also includes set designer Tom Buderwitz, lighting designer Steven Young and sound designer Fionnegan Murphy. The production stage manager is Todd Nielsen.
Originally presented at the 2004 New York International Fringe Festival, Dog Sees God made a commercial Off-Broadway transfer with a cast of young celebrities, including Eddie Kaye Thomas ("American Pie," Smelling A Rat) as CB, America Ferrera ("Ugly Betty," "The Sisterhood of the Traveling Pants") as CB's Sister, Keith Nobbs ("Phone Booth," Romance) as Van, Eliza Dushku ("Bring It On," "Tru Calling") as Van's Sister, Ian Somerhalder ("Lost," "Rules of Attraction") as Matt, Kelli Garner ("The Aviator," "Thumbsucker") as Tricia, Ari Graynor (The Little Dog Laughed, Brooklyn Boy, "Mystic River") as Marcy and Logan Marshall-Green ("The O.C.," The Distance From Here) as Beethoven. Royal is a GLAAD Media Award winner for Dog Sees God, which also won the Excellence Award for Best Overall Production for its 2004 world premiere at the New York International Fringe Festival. He is currently adapting Dog Sees God for the big screen.
Show times are Fridays and Saturdays at 8 PM and Sundays at 3 and 7 PM.
Tickets, priced $20-$25, are available by calling (323) 960-7774 or by visiting www.plays411.com/dogseesgod. The Hudson Backstage Theatre is located at 6539 Santa Monica Blvd. in Hollywood, CA.