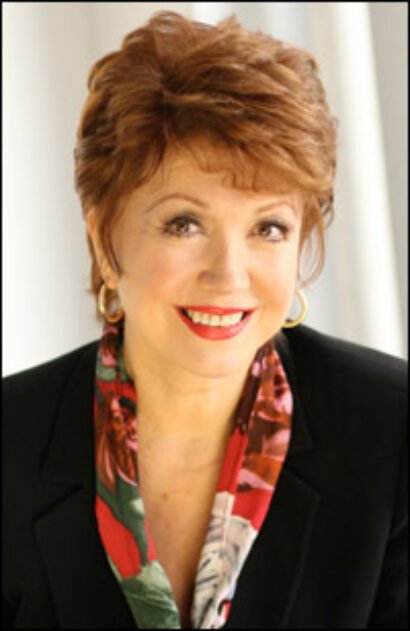 "I will be filling a void in Palm Beach county's professional theatre scene by producing and presenting comedies, in addition to musicals, musical revues, cabaret shows and special events," Jacobson told Playbill.com. "We will operate as a hybrid of a regional theatre that produces its own shows, and a performing arts center that presents."
Jacobson said his 252-seat operation, to be called The Plaza Theatre, is a not-for-profit. A shoestring staff will launch Jacobson's season.
The Neil Sedaka revue Breaking Up Is Hard to Do will be moved from Sarasota, FL, for a Manalapan run March 1-18.
He's also working on developing a Barry Manilow songbook revue as a co-production; a '70s revue; a revival of a '50s cabaret revue called Music! Music! Music!; a diva show called Barbra, Bette and Carol: Don't Rain on Our Parade, which he has presented regionally; a fall run of the one-man comedy Defending the Caveman; and Food Fight: A Musical Comedy For Waist Watchers!, which he developed and toured.
Tony Award winner McKechnie (A Chorus Line) will also offer a master class. Jacobson is also planning a performing arts conservatory, with classes and shows for ages 7-18. His wife Melissa Jacobson, an acting and voice coach, will be the leader of the educational arm of The Plaza Theatre. The company's home will be in the Plaza Del Mar Shopping Center, where Florida Stage had many successful seasons before moving nine miles away to the 289-seat black box Rinker Playhouse in the Kravis Center in downtown West Palm Beach, where it closed June 2011 due to a massive debt.
"My goal is to be self-sustaining, supported by ticket sales and classes," Jacobson said, adding that he also recently accepted a $10,000 donation from a local sponsor.
As founder of Sunshine Stage Productions and All Star Entertainment, Jacobson has produced more than 80 shows around the country, with two of his productions — If You Ever Leave Me I'm Going With You starring Renee Taylor and Joe Bologna and Down the Garden Paths starring Eli Wallach — moving to New York City engagements.
In 2003 he turned the international comedy Beau Jest into a musical and produced the world premiere at the Hollywood Playhouse in Florida.
Jacobson also continues to produce, write and direct All Star Entertainment's cabaret shows, which are performed in restaurants, clubhouses, and theatres around the country. His parody musical, Food Fight: A Musical Comedy For Waist Watchers!, had its world premiere in Jupiter, FL, followed by regional engagements and a tour.
Tickets for all coming Plaza Theatre shows will go on sale Jan. 9, 2012, at (561) 385-2683.