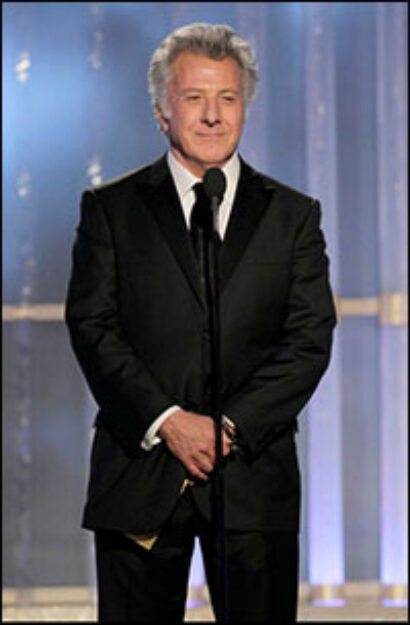 Recipients to be honored at the 35th annual national celebration of the arts are bluesman Buddy Guy, actor Dustin Hoffman, comedian and television host David Letterman, ballerina Natalia Makarova and rock band Led Zeppelin. (While Led Zeppelin is being honored as a band, keyboardist/bassist John Paul Jones, guitarist Jimmy Page, and singer Robert Plant will each receive the Kennedy Center Honors.)
"With their extraordinary talent, creativity and tenacity, the seven 2012 Kennedy Center Honorees have contributed significantly to the cultural life of our nation and the world," said Kennedy Center Chairman David M. Rubenstein in a statement. "Buddy Guy is a titan of the blues and has been a tremendous influence on virtually everyone who has picked up an electric guitar in the last half century; Dustin Hoffman's unyielding commitment to the wide variety of roles he plays has made him one of the most versatile and iconoclastic actors of this or any other generation; David Letterman is one of the most influential personalities in the history of television, entertaining an entire generation of late-night viewers with his unconventional wit and charm; Natalia Makarova's profound artistry has ignited the stages of the world's greatest ballet companies and continues to pass the torch to the next generation of dancers; and Led Zeppelin's John Paul Jones, Jimmy Page and Robert Plant transformed the sound of rock and roll with their lyricism and innovative song structures, infusing blues into the sound of rock and roll and laying the foundation for countless rock bands."
On Dec. 2, in a star-studded celebration on the Kennedy Center Opera House stage, the 2012 Honorees will be saluted by great performers from New York, Hollywood and the arts capitals of the world. Seated with the President of the United States and Mrs. Obama, the Honorees will accept the thanks of their peers.
The Kennedy Center Honors medallions will be presented Dec. 1, the night before the gala, at a State Department dinner hosted by Secretary of State Hillary Clinton.
The Honors Gala will be recorded for broadcast on the CBS Network for the 35th consecutive year as a two-hour primetime special Dec. 26 at 9 PM ET. For more information visit www.kennedy-center.org.