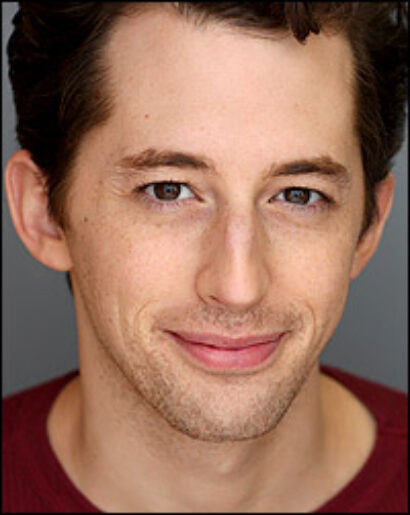 The comic, showbiz coming-of-age tale once known as So Long, 174th Street and inspired by the early life of writer Carl Reiner was originally scheduled to play the York through March 8. The production will now end its run March 20.
The cast, directed by Stuart Ross, includes Marla Schaffel (Jane Eyre) as Angela, Bob Dishy (Sly Fox) as Marlowe, Josh Grisetti as David Kolowitz, Jill Eikenberry and Michael Tucker (both of "L.A. Law") as Mother and Father, Paul Binotto (Dreamgirls) as Don, Ray DeMattis (City of Angels) as Foreman, Erick Devine (Seussical) as Pike, Betsy DiLellio, Gerry McIntyre (Once On This Island) as Don, Robb Sapp (Zanna Don't) as Marvin, Emily Shoolin as Wanda, Allison Spratt (Curtains) as Miss B and music director Matt Castle as Roger.
In a previous statement York producing artistic director James Morgan said, "We are delighted to bring Enter Laughing: The Musical back to our stage. No show in York's 40-year history has had such a phenomenal reception from audiences and critics alike. It's particularly exciting that this return engagement allows us to continue polishing this hilarious gem. I know I speak for many when I say, 'I can't wait to see it again!'"
Enter Laughing has a book by Joseph Stein (Fiddler on the Roof) and music and lyrics by Stan Daniels ("Taxi"). The musical is based on Stein's play Enter Laughing, which was inspired by Carl Reiner's semi-autobiographical novel.
As So Long, 174th Street, the show had a 16-performance run on Broadway in 1976 (at the Harkness Theatre, at 62nd and Broadway, which was razed in 1977). The bankable Robert Morse (How to Succeed…) was cast as the juvenile lead, David, but Morse was no longer a kid. The musical's score achieved a cult status. The show, according to the York, tells "the hilarious story of young aspiring actor David Kolowitz in 1930s New York City as he tries to free himself from overly protective parents and girlfriends, all the while struggling to meet the challenge of an immense lack of talent."
The production features scenic design by James Morgan, costume design by David Toser and lighting design by Chris Robinson.
The York previously presented a Musicals in Mufti weekend staging of Enter Laughing in September 2007. That production was so successful that an encore weekend presentation was offered in December 2007. The musical then returned for a month-long, fully-produced run in September 2008.
The York Theatre Company is located at Saint Peter's Theatre in Citigroup Center at 619 Lexington Avenue. Tickets are available by calling (212) 935-5820 or by visiting www.yorktheatre.org.