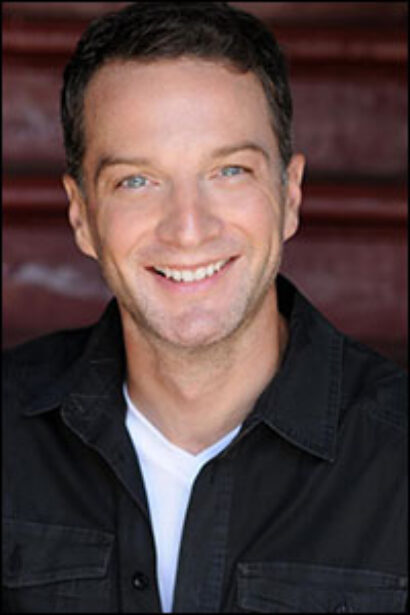 Keen artistic director Jonathan Silverstein will direct the play by Baitz, the playwright of Other Desert Cities and creator of "Brothers and Sisters." The Film Society premiered Off-Broadway in 1988 at Second Stage Theatre.
The Keen revival will begin previews Sept. 10 towards an Oct. 1 opening night. The run will continue through Oct. 26.
Tony Award nominee Morton (Taboo, Sondheim on Sondheim) and Maxwell ("Brokeback Mountain," Summer and Smoke) lead a cast that will also include Gerry Bamman, David Barlow and Mandy Seigfried.
Additional casting and designers will be announced shortly.
According to the Keen Company, "Set in a South African school for boys in 1970, The Film Society chronicles the struggle of a young teacher to keep politics out of his extracurricular film club. After the school becomes embroiled in an Apartheid controversy, he must decide whether to support his activist colleague or side with the headmaster who can make or break his career. This is a powerful and witty tale of one man's responsibility in the face of historical change." "The Keen Company has beautifully produced a great number of plays that deserved reconsideration and sometimes even quiet celebration, and while doing so, they have attracted terrific actors over the last several seasons," Baitz said in a statement. "This is the first revival of any play of mine in New York, and it's fitting that it be the first play I had produced here, a quarter of a century ago. I'm honored and of course alarmed that they proposed putting The Film Society in their season, but plays are supposed to be seen, and acted, and lit, which sometimes is better than them sitting and getting dusty on shelves, which is why I am so honored that this is happening. It is very nice to be wanted, even though the results of those desires may be terrifying. But no matter how old the play, any time one is done in New York, its author should be a little scared. And I'm delighted to scared. It's bracing."
The Keen Company will also stage late Academy Award winner Paddy Chayefsky's Middle of the Night, also directed by Silverstein, beginning Feb. 11, 2014. It will officially open March 4. It is billed as "a comedy about a May-December romance in 1950's New York City. He is an older Jewish widower and she is a young gentile bride of another man. When they meet and fall in love, their relationship throws their disapproving families into a tizzy."
All performances will be at The Clurman Theatre at Theatre Row. For tickets, visit Telecharge.com or phone (212) 239-6200. The Clurman Theatre is located at 410 West 42nd Street.
For more information visit KeenCompany.org.