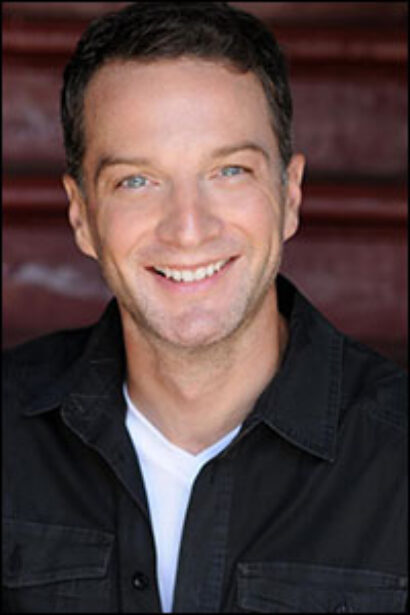 Matt Lenz (Pageant) directs the Sept. 8-18 staged reading of Chasing Rainbows, which was developed at the Goodspeed Musicals Johnny Mercer Colony. The new musical was conceived by producer Tina Marie Casamento. Parker Esse choreographs.
Mark Acito (Allegiance, Room With a View) authored the book to Chasing Rainbows, which explores Garland's journey to stardom in "The Wizard of Oz." The production includes re-imagined versions of such songs as "Over the Rainbow," "I Can't Give You Anything But Love" and "Broadway Rhythm," which have been reconceived by David Libby in a "revelatory, contemporary sound." In addition to signature Garland songs, Chasing Rainbows incorporates songs from the era culled from the Sony Feist/Robbins Catalog.
Morton (Taboo) is cast as Frank Gumm/Roger Edens, with Sills (The Scarlet Pimpernel) as George Jessel/L.B. Mayer, Champlin (Sweeney Todd) as Ethel Gumm, young actress Ruby Rakos as Frances Gumm/Judy Garland, Michael Wartella (Wicked) as Joe Yule/Mickey Rooney, Mason (Wonderland) as Kay Koverman, Emily Rosenfeld as Baby Gumm/Shirley Temple, Beatrice Tulchin as Young Virginia Gumm, Emma Howard as Young Mary Jane Gumm, Andrea Marie Laxton as Virginia Gumm and Katie Wesler as Mary Jane Gumm.
Ensemble members include Jessica Sheridan, Kevin B. McGlynn, Ben Crawford, Tommy Bracco, Sam Strassfeld, Katie Dixon, Tessa Grady, Jonalyn Saxer, Michael Milton and Stephen Christopher Anthony.
Here's how the creators characterize the piece: "In 1935, at the height of the Great Depression, an intrepid 13-year-old landed a job that could support her entire family. Overweight and insecure, she was routinely demeaned by her boss, who called her 'my little hunchback.' Her only solace was her irrepressible spirit and the tender love of her father, who died unexpectedly just two months later. That teenager was Judy Garland. This story of an underdog with the soul of a poet and the personality of a pep squad speaks to young and old alike. Anyone who has ever felt like they didn't fit in will leave the theater uplifted by this inspiring tale of eternal love and fortitude."