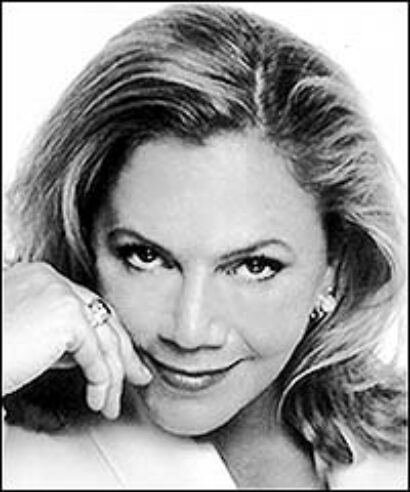 Turner, who was most recently on Broadway as Mrs. Robinson in the stage version of The Graduate, will join Keir Dullea on Jan. 26 for a reading of Tennessee Williams' one-act play, I Can't Imagine Tomorrow. Dullea, who is best known for his work in the 1961 film "2001: A Space Odyssey," also appeared on Broadway in Dr. Cook's Garden and Butterflies Are Free. Dullea is no stranger to Williams' work, having played Brick in the 1974 revival of Cat On a Hot Tin Roof. Jack Going will direct the I Can't Imagine Tomorrow reading. The Food for Thought season concludes Jan. 28 when Tony winner Tammy Grimes reads Gertrude Stein's melodrama, Three Sisters Who Are Not Sisters. Tammy Grimes won Tony Awards for her performances in Private Lives and The Unsinkable Molly Brown. Her other Broadway credits include Look After Lulu, Rattle of a Simple Man, High Spirits, The Only Game in Town, California Suite, Tartuffe, Trick, 42nd Street and Orpheus Descending.
After a month-long break, the new season of the lunch-hour reading series will kick off Feb. 23 with "six newly discovered scenes — unpublished, unproduced and unknown" from Tennessee Williams' A Streetcar Named Desire. And, on Feb. 25 award-winning playwright Arthur Miller will be on hand to see his one-act version of A View From the Bridge. The new season will also include works by Athol Fugard, Eudora Welty, Dorothy Parker, Noël Coward, Steve Martin and Food for Thought artistic director Susan Charlotte.
Food for Thought Lunch Hour Theatre — run by Charlotte — plays the National Arts Club, located in Manhattan at 15 Gramercy Park South. Tickets, priced at $45, include the one-act play reading, a question-and-answer session and a light sandwich lunch. Call (212) 362-2560 for reservations; for more information, visit www.foodforthoughtproductions.com.