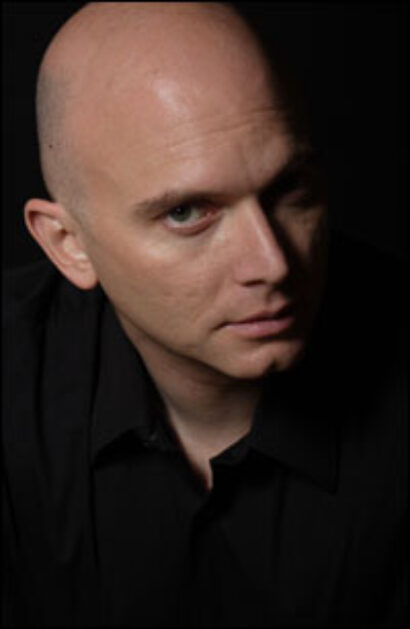 "I think the special thrill of the recognition this time is the feeling that it kind of acknowledges and recognizes the new things that we discovered and unearthed in the character of Perón and the new sort of place that the story of the relationship between Perón and Eva has taken in this production," Cerveris told Playbill.com on the morning the nominations were announced.
"I think that's something we're really proud of," the singing actor added, "shedding more light and bringing more dimensions to the character of Perón that has been played brilliantly and memorably by Bob Gunton [in the original Broadway production] and Jonathan Pryce in the movie. But this feels like a special acknowledgement and recognition for new things that we've discovered and explored in this character that kind of puts Perón in the league of Eva and Che in a way that maybe it hasn't been before. That feels really gratifying on behalf of myself and [director] Michael Grandage, especially, and Elena [Roger, who plays Eva] as well because it really is true that whatever success I have in portraying this character is very much because of Michael and Elena working with me and inspiring me to all that. And then, even though we don't strictly have scenes together, the work that Ricky [Martin] does and the kind of selfless way that he goes about performing Che also allows me to do my best work, too, so I'm indebted to all of them and the whole company."
Cerveris, who won his earlier Tony Award for his performance in Stephen Sondheim's Assassins, has the rare opportunity to play opposite two different leading ladies each week: Roger, who stars in six shows a week, and Christina DeCicco, who plays the vocally demanding title role at Wednesday evening and Saturday matinee performances.



photo by Richard Termine
"That's really fascinating," explains Cerveris. "It's not something I've had the chance to do before. In the beginning, it's very disorienting because you've only just begun to kind of learn one person's rhythm, and suddenly, there's somebody else there. Of course, it's extremely challenging for Christina because, in the beginning, she just had nowhere near the time on stage with me or in the rehearsal room for us to form that kind of comfort zone, even though from the very beginning, it was astounding from her first run-through with everybody, just how much work she had done to be able to step up ... and not just hit the right marks and know the right words and hit the right notes, but really already have a character being formed and developed.
"So that was the beginning. It was a little confusing and disorienting and a challenge in exciting ways, but as it's gone on, it continues to be a challenge just because it keeps everybody very flexible, which I think is a good thing. And, now we've had enough shows together under our belt that we have our own sort of things, and while the story gets told the same, it has slightly different resonances at different times, and our scenes have their own qualities that are distinct from the qualities that they have when Elena and I are on stage together, and that's really exciting and really wonderful. [It's also] so wonderful that the relationship between Elena and Christina is just dictionary-definition of 'collaboration' and 'mutual respect.' They were like sisters in rehearsal — just sitting and sharing ideas and talking about things — and it really set the tone for that kind of work together. That relationship could obviously be a really dicey one, and it really has not. It's, in fact, been the opposite. It's been kind of inspirational."
Cerveris says that director Grandage, who also staged the London revival of
Evita
, wanted to initially direct the production because he saw the musical "as a young man and was so blown away by Hal [Prince]'s production that it was part of what made him want to be a director. I saw that original production, too, and I remember it very vividly. And, I had, not long before that seen my first Broadway show, which was
Sweeney Todd
, so within that period where I was just coming to understand and get an idea of what the Broadway musical is, it's kind of one of my cornerstones, too."
Cerveris explains that it was another Lloyd Webber-Rice musical, Jesus Christ Superstar, that first "opened musical theatre to me because I was a big fan of Ian Gillan, who was the lead singer of Deep Purple, and sang Jesus on that original concept album of Jesus Christ Superstar. I went to see Evita because I knew Jesus Christ Superstar, and I wanted to see a rock musical, which was kind of how it was being billed more at the time. In hindsight now, it seems less about being a pop-rock musical and more about this sung-through theatre piece....As a young person watching it, I was watching the whole thing through Che and through Mandy Patinkin. … There are loads of things that I've admired Mandy for since then — chiefly Sunday in the Park, which remains one of my favorite musicals ever — but the reason why I first thought Mandy Patinkin was awesome was because of Evita. And, what's really cool is that there are new legions of people thinking that Evita is cool because of Ricky, and that's fantastic."
Read more about Cerveris' theatrical history in the Playbill Vault.