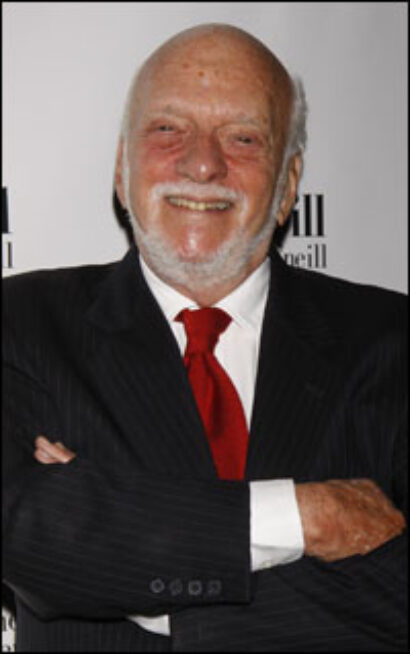 Established in 2009 in honor of composer-lyricist Sondheim, Prince is presented with the honor during a black-tie Gala Benefit at the Embassy of Italy. The Sondheim Award Gala benefits the Signature Theatre's artistic, education and community programs.
Carmello worked with Prince in the original Broadway production of Parade; Luker appeared in The Phantom of the Opera and Prince's Tony-winning 1994 revival of Show Boat; and Skinner was picked to be part of the director's revue The Prince of Broadway – which was recently delayed. The 6 PM evening also promises performances by Erin Driscoll, Nova Y. Payton, Matthew Scott and Rachel Zampelli.
"It's a great personal honor to award this year's Sondheim Award to Stephen Sondheim's longtime collaborator Hal Prince," said Signature Theatre's artistic director Eric Schaeffer in a statement. "After presenting the Sondheim Award to three amazing women of the American theatre – Angela Lansbury, Bernadette Peters, and Patti LuPone – we felt it was time to celebrate the 'Prince of Broadway.' We look forward to saluting this giant of the American musical this spring for all of his contributions to the American theatre and for being an inspiration to us all."
Composer-lyricist Sondheim added, "After nine major collaborations over a period of 55 years and a friendship that is even longer, it seems somewhat redundant, not to say bizarre, that I should be giving an award in my name to Harold Prince. But any award that acknowledges Hal's skills, inventions, and generosity is an award worth giving. His achievements range well beyond his contributions as a director and a producer."
In 2009 Signature Theatre inaugurated The Stephen Sondheim Award in recognition of the importance of Sondheim's work to Signature and to theatre in general. In April 2010 the first award was given to stage, screen and television actress Angela Lansbury. In 2011 Tony Award-winning actress and singer Bernadette Peters received the award. Last year, the award went to Tony winner Patti LuPone. The Award, according to the Signature, is given on a yearly basis to "an individual for his or her career contributions to interpreting, supporting, and collaborating on Stephen Sondheim's music works." As director and/or producer, Hal Prince created some of the most enduring theatre of all time, including The Pajama Game, West Side Story, Fiorello!, Fiddler on the Roof, Cabaret, Company, Follies, A Little Night Music, Sweeney Todd, Evita and The Phantom of the Opera, the longest-running show in Broadway history.
Sponsorship for the 2013 Sondheim Award Gala ranges from $1,000-$100,000. Individual tickets are $1,000. For more information about sponsorship and tickets contact Zack Lynch, Development Manager at (571) 527-1828 or [email protected]