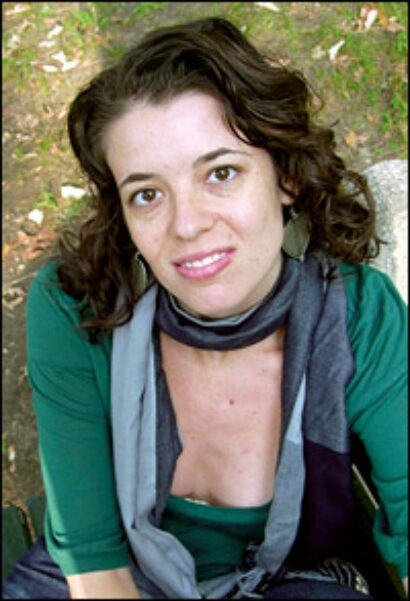 Hartford Stage announced the initial four main stage productions of the season, which have been selected by outgoing artistic director Michael Wilson and continuing managing director Michael Stotts.
Two remaining productions of the 2012 portion of the season will be announced at a later date. One will be selected by Hartford Stage's new artistic director, who will be announced in the coming months.
The season will launch with Arthur Miller's The Crucible, running Sept. 1-25 under the direction of Long Wharf Theatre artistic director Gordon Edelstein. It will officially open Sept. 7.
The premiere of In the Heights Tony nominee Hudes' Water by the Spoonful will follow Oct. 20-Nov. 13. It will officially open Oct. 26 under the direction of Davis McCallum.
Here's how the new work is billed: "Somewhere in Philadelphia, Elliot has returned from Iraq and is struggling to find his place in the world again and put aside the demons that haunt him. Somewhere in a chat room, recovering addicts forge an unbreakable bond of support and love. The boundaries of love, family and community are stretched across, time, generations and cyberspace as birth families splinter and online families collide in this captivating new drama." Maxwell Williams will direct Marc Camoletti's farce Boeing Boeing from Jan. 12-Feb. 5, 2012. It will officially open Jan. 18, 2012. Following will be the John Van Druten classic romance Bell, Book, and Candle, directed by Darko Tresnjak, running April 5-29, 2012, and officially opening April 11, 2012.
Also presented will be the annual holiday production of A Christmas Carol (Nov. 25-Dec. 30).
Hartford's 2011 Summer Stage productions include Doug Elkins' Fräulein Maria, running June 15-26. The work is described as such: "Fräulein Maria is Rodgers and Hammerstein's The Sound of Music as re-imagined by the playful spirit of acclaimed choreographer Doug Elkins. Fräulein Maria began as a love letter to Elkins' children and is now a bona fide family tradition as well as a gender bending, tour-de-force comedy. Set to the 1965 movie soundtrack, Elkins' affectionate humor shines through his idiomatic tips of the hat to such dance legends as Martha Graham, Paul Taylor and Merce Cunningham. He seamlessly merges modern and popular dance forms including hip-hop and 'vogueing,' reinventing this beloved classic into an edgy and fun cabaret romp."
Also offered will be the Penumbra Theatre Company production of Dominic Taylor's I Wish You Love, directed by Lou Bellamy, July 6-24. "On television and radio," press notes state, "1957 America was entertained by the sweet sounds and warm personality of Nat King Cole. His carefully manicured image distracted an entire generation of white viewers from the reality of racial violence raging in the streets. Still, he believed that with enough talent and persistence he could be valued for the strength of his character as opposed to the color of his skin. But as storm clouds gathered on the horizon, trouble brewed in the studio where Nat King Cole was trying to live his dream."
Subscriptions are available now, with single ticket sales to follow this summer. For tickets and more information, phone (860) 527-5151 or visit hartfordstage.org.