"They dance."
As Steven Levenson, the writer behind FX's Fosse/Verdon jokingly claims, his job is relatively easy. "I write two words. 'That's two days of shooting,'" he says with a laugh, quoting his co-executive producer Thomas Kail.
He's minimizing his work, of course. No one would ever say that writing an eight-episode series that spans 30 years and features not only some of the most famous and influential Broadway creatives and performers but also recreates some of the most iconic moments in film and theatre is a simple task.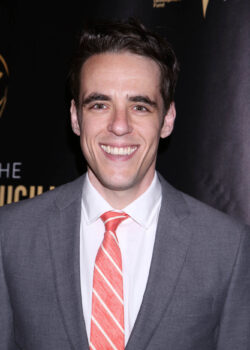 But Levenson (who won a Tony Award for his book for Dear Evan Hansen) is up to the job. Premiering April 9, the series is based on the Sam Wasson biography of the director-choreographer behind such massive hits as Pippin and Chicago, and the director of movie musicals including Cabaret and All That Jazz, as well as his partner in life and work, the triple-threat performer Gwen Verdon. (Their daughter, Nicole Fosse, serves as co-executive producer and creative consultant.) With such theatrical people at the forefront of his story, Levenson has worked hard to maintain their outsized glamour while humanizing them.
READ: What to Expect From FX's Upcoming Series Fosse/Verdon, Starring Sam Rockwell and Michelle Williams