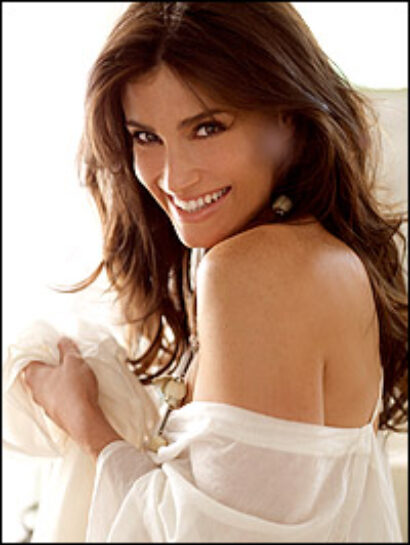 The events, according to Encores!, "will place each Off-Center musical in the context of its legacy and provide insightful explorations of the work the audience is about to experience." The Lobby Project events will take place 45 minutes before each curtain and are free for ticket holders.
Encores! Off-Center, under the artistic direction of Jeanine Tesori, is City Center's newest series, featuring seminal Off-Broadway musicals filtered through the lens of today's most innovative artists. The season includes The Cradle Will Rock (July 10–13), Violet (July 17) and I'm Getting My Act Together and Taking It on the Road (July 24–27). Read more about the series here.
There will not be a Lobby Project event before the one-night-only concert performance of Violet July 17. Art exhibits will be on display throughout the Encores! Off-Center season.
Art exhibits include "Got Eyes," works by female artists — Zeljka Blaksic (aka Gita Blak), Kate Gilmore, Katya Grokhovsky, Monica Rodriguez Medina, Allyson Ross, Allison Schlegel and Myriana Todorova — that challenge the status quo and expand the boundaries of both personal and public space; and an exhibit of Lee Wexler's black-and-white photos of New York City in the 1970s.
A list of special events, according to Encores!, follows (program and artists subject to change): The Cradle Will Rock
July 10 at 6:45 PM – Opening Night Celebration
Exhibition artists will be on hand for informal discussions.
July 11 at 6:45 PM - Oskar Eustis in Conversation with Sam Gold and Amy Herzog
Marc Blitzstein, whose politics ran to the hard left, believed that The Cradle Will Rock would incite a revolution. Oskar Eustis, artistic director of The Public Theater, will talk with The Cradle Will Rock director Sam Gold (Picnic, Seminar) and playwright Amy Herzog (After the Revolution, Hungry) about how personal politics impacts art.
July 12 at 7:15 PM - Taylor Mali: Performance and Talk
Taylor Mali, four-time National Poetry Slam champion, is the author of three books, including "What Teachers Make: In Praise of the Greatest Job in the World."
July 13 at 1:15 PM- Blitzstein Rarities: Performance and Talk
Jeanine Tesori will present two rarely heard vocal works by Marc Blitzstein, creator of The Cradle Will Rock: "Lex Express," part of 1957's This Is the Garden, a Cantata of New York, and "The Whole Shoe," an aria from Sacco and Venzetti, a long-lost opera that re-emerged in 2003.
July 13 at 7:15 PM - The Legend of The Cradle Will Rock: Performance
The story of the production, as dramatic as the show itself, will be told in Marc Blitzstein and John Houseman's own words. Performers TBA.
I'm Getting My Act Together and Taking It on the Road
July 24 at 6:45 PM - Ted Chapin: Reading and Talk
Ted Chapin, president and executive director of Rodgers & Hammerstein: An Imagem Company, will read from his award-winning book, "Everything Was Possible: The Birth of the Musical Follies," with a Q&A to follow.
July 25 at 6:45 PM - Idina Menzel: Performance and Talk
Actress, singer and songwriter Idina Menzel (Rent, Wicked), will talk about A BroaderWay Foundation, a camp she co-created in 2010 to offer girls from underserved communities an outlet for self-expression and creativity through arts-centered programs. She will also perform a song from the camp's most recent show.
July 26 at 7:15 PM - Empowering Voices: Performance
Performances by poet, actor and teacher Farasha Baylock, soprano Renay Peter Joubert, spoken-word poet Holden Contreras and actress and poet Amber Tamblyn, with sign language by Siena Rafter.
July 27 at 1:15 PM - Manhattan Girls' Chorus: Performance
The Manhattan Girls' Chorus, a nurturing community of young women in grades five through twelve, will perform a selection of uplifting and empowering works.
July 27 at 7:15 PM - Gretchen Cryer and Nancy Ford with Jon Cryer: Talk
Gretchen Cryer and Nancy Ford, the writers of I'm Getting My Act Together and Taking It on the Road, remain one of the only successful female songwriting teams in musical theatre.
For more information, visit NYCityCenter.org.