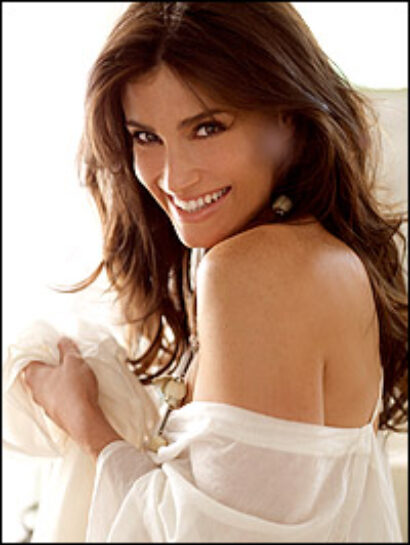 The concert, a benefit for the New York Philharmonic, will be conducted by multi-award-winning conductor/composer Marvin Hamlisch. Menzel will perform a repertoire of classic pop, musical theatre favorites, as well as selections from her album of original songs, "I Stand."
In a recent interview with Playbill.com, Menzel spoke about having her original tunes arranged for a symphony orchestra. "It's thrilling. It really is," she said. "I kind of get sick of my own things pretty quickly, and so any time I can rediscover something, it's fun for me as a musician. I have this wonderful music director. We have done most of the arrangements that we will do on the 5th, and he did something really beautiful with one of my songs from an album, 'Gorgeous.' The whole thing is thrilling. To stand in front of an orchestra and sing has been really exhilarating and liberating for me. I thought that I would feel like my hands were tied behind my back a little bit because I had come from singing with a rock band and the looseness of that, but there is an intimacy that I am able to maintain, somehow, in these beautiful halls. And, in addition to standing in front of this grand, magnificent orchestra, the dichotomy of that is something that I'm excited about and I've been having a lot of fun with, that I can have that big beautiful sound and then also talk to the audience real personally."
Menzel won a Tony Award for Leading Actress in a Musical for her work as Elphaba in Wicked; she also opened the London production of that hit musical. Menzel created the role of Maureen in the original Broadway company of Rent, and her other theatrical credits include the City Center Encores! production of Hair, Manhattan Theatre Club's The Wild Party, the Public Theater's See What I Wanna See and the benefit Funny Girl concert. Menzel's screen credits include "Glee," "Ask the Dust," "Rent" and "Enchanted."
Tickets, which start at $35, may be purchased online at nyphil.org or by calling (212) 875-5656. Tickets may also be purchased at the Avery Fisher Hall Box Office or the Alice Tully Hall Box Office at Lincoln Center, Broadway at 65th Street.