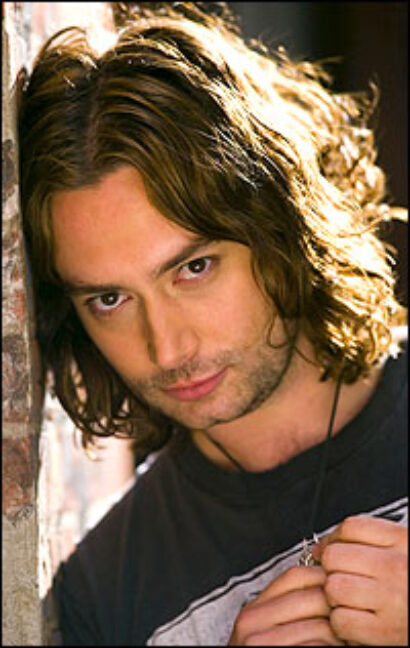 The June 30 concert at Town Hall, part of the Radio Broadway series, will feature a host of theatre artists performing Billboard-charting hits of 1958. Show time is 8 PM. Maroulis will be the concert's special guest star. He joins the previously announced Max von Essen, Jennifer Hope Wills, Nancy Anderson, John Treacy Egan and Lawrence Clayton, who will also be part of the evening that includes back-up singers, dancers and a live band.
Wonderful Town's Raymond Jaramillo McLeod will host the concert, which will feature direction by Deborah Kym and musical direction by David Keyes.
Concertgoers can expect to hear such tunes as "Yakety Yak," "Who's Sorry Now," "At the Hop," "Great Balls of Fire," "Jailhouse Rock" and more.
A Brooklyn native, Constantine Maroulis is a graduate of both the Boston Conservatory and the Berklee College of Music. He trained as an apprentice at the Williamstown Theatre Festival and appeared as Roger in a tour of Rent. In addition to his performances on "American Idol," he has also been seen on "Law & Order: SVU" and in several independent films. Maroulis played an engagement at the Public Theater's Joe's Pub as well as a stint in Broadway's The Wedding Singer and Off-Broadway's Jacques Brel Is Alive and Well and Living in Paris.
Tickets, priced $40 and up, are available by calling (866) 448-7849. VIP tickets, priced $200, include premium seating and a private cocktail reception with the stars following the show.
The Town Hall is located in Manhattan at 123 West 43rd Street, between Broadway and Avenue of the Americas.
*
Radio Broadway was co-founded by Raymond Jaramillo McLeod, Deborah Kym and David Weitzer. The company plans to present various incarnations of the show in venues throughout the country.