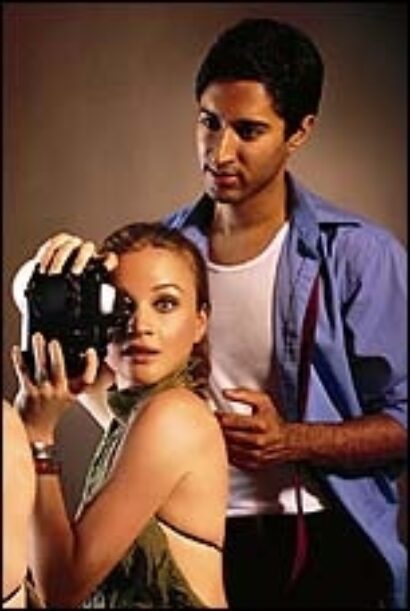 Maulik Pancholy and Margot White star in the world premiere of Anne Marie Cummings' play, which features direction by Tyler Marchant. India Awaiting will officially open Oct. 23; the limited engagement is scheduled to run through Nov. 6. Produced by Immediate Vision in association with Sudhir Vaishnav, Madhur Jaffrey and Aroon Shivdasani, the cast also includes Naheed Khan, Robert Ian Mackenzie, Patricia Mauceri and Alok Tewari. The design team comprises Narelle Sissons (set design), Alina Amira (costume design), Peter West (lighting design), Bart Fasbender (sound design) and Deep Singh (original music).
India Awaiting, according to production notes, is a "love story between a young Indian man, Nikhil, and a Spanish-American woman, Janet, who face the challenges of assimilation, cultural differences and the traditions of their families."
On the New York stage Maulik Pancholy has been seen in Guantanamo: Honor Bound to Defend and Aunt Dan and Lemon as well as the workshop production of Morbidity & Mortality. His television credits include "Weeds," "The Comeback," "Tracey Takes On" and "Jack & Jill."
Margot White was seen on Broadway in Bobbi Boland and Off Broadway in Pericles, When They Speak of Rita and The Seagull. Her screen credits include "The Guiding Light," "All My Children," "Good Night Kiss" and "A Chronicle of Corpses."
The Samuel Beckett Theatre is located at 410 West 42nd Street. Tickets, priced at $16.25, are available by calling (212) 279-4200.